EX UK – Lenovo Yoga 11e -Intel Celeron, 4GB RAM, 128GB SSD
KEY SPECIFICATIONS
Intel Celeron
4GB Ram
128GB HDD
KSh31,999.00

NB: For up-to-date prices call the shop on +254 702 750 750 before placing an order.
Product Description
his Lenovo Yoga 11e transforms from a Laptop to Tablet with a flip of the screen! Super cool! It has reinforced glass and is ruggedized to make sure it's humming along for years to come. Kids love this laptop because it's a tablet too, and parents love this laptop because it can take a beating. It's spill resistant and has rubberized corners. Includes WIFI, Web Camera and built-in Microphone. With a quad-core processor and a 128GB SSD, it's super fast to boot! Upload and transfer files via the USB and micro SD slot and connect to a network with the Gigabit Ethernet port or with WiFi. An HDMI port allows for easy connection with a larger display. This Lenovo Yoga 11e laptop computer is custom-tailored for everyday use. Configured for the things we all do the most right out of the box. Browsing the internet, streaming movies & music, homework, storing photos, and much more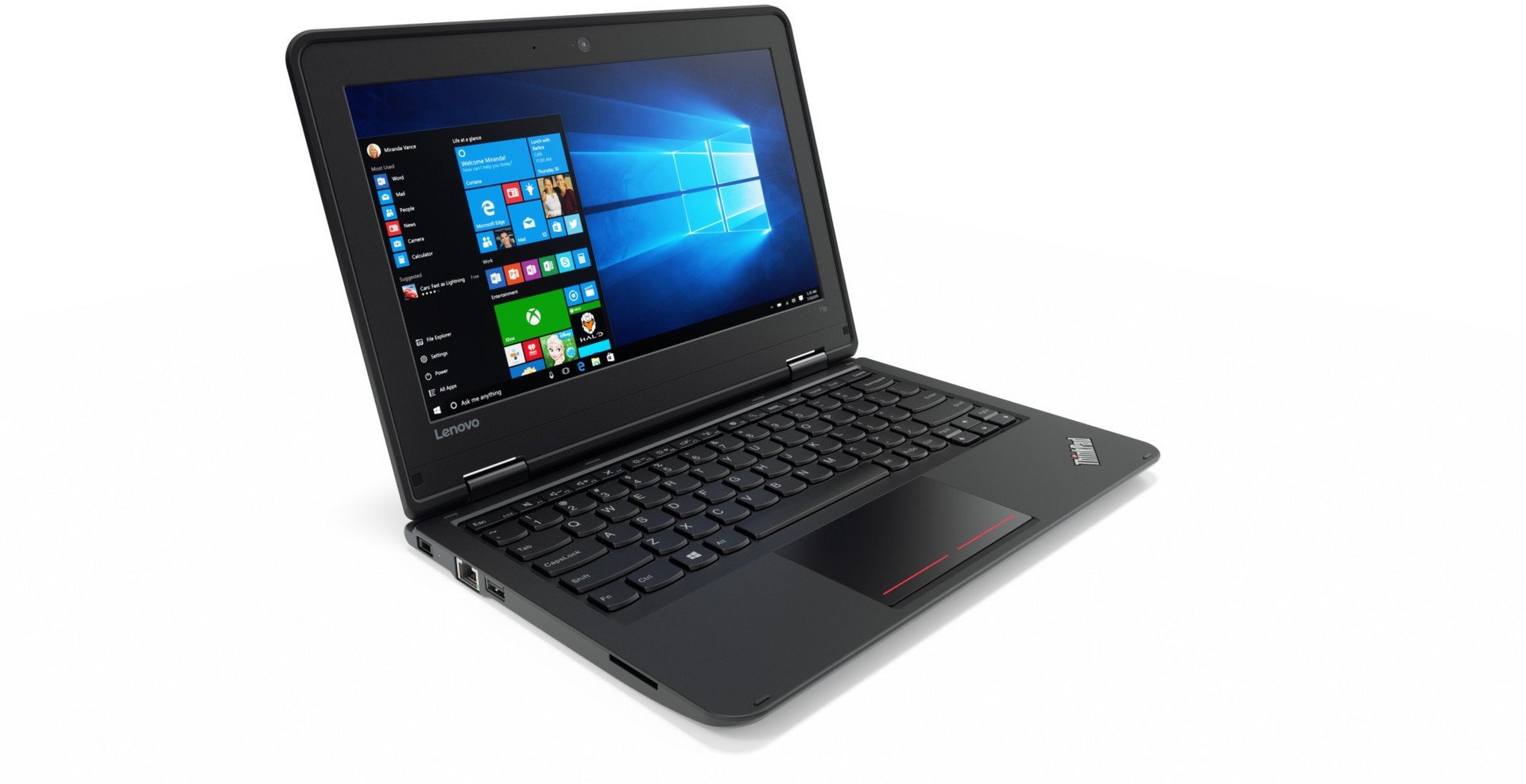 Multimode Versatility
Easily change between four modes – Laptop, Stand, Tablet, and Tent – for whatever you choose to do. This device's unique design and touchscreen display allow the screen to flip 360 degrees, so you can select the mode that best matches your needs at the time
Integrated HD Webcam
The low-light-sensitive, 720p HD webcam with face-tracking, plus dual digital-array microphones, will help you enjoy web conferences or online video chats like you're really there.
Stereo Speakers with Dolby Advanced Audio
This suite of audio technologies enables your Lenovo Yoga 11e to deliver a crisp, clear surround sound experience over its built-in stereo speakers. The technology increases audio clarity for VoIP applications, maximises volume output without distortion, and improves dialogue clarity when watching videos. Enjoy an immersive surround sound experience whether listening to a lecture or kicking back with a movie.
Powered USB Port
Enjoy the benefits of an always-on port, charging your USB devices without having to turn on your laptop. HDMI Output. For easy connection to a television or other display.
Made To Last
Lenovo Yoga 11e laptops are tested against 12 military-grade requirements and pass more than 200 durability tests. Additionally, the ports and 360-degree hinges are reinforced with rubber bumpers to protect against damage to corners. The keyboard is water-resistant and houses mechanically anchored keys to prevent restless little fingers from prying them off. The Corning Gorilla Glass display is both impacts – and scratch-resistant. Should an accident occur, this tough device is built to withstand bumps and drops from up to 3 feet / 90 cm—about the height of a school desk.
General Specifications
Intel Celeron
4GB RAM
128GB SSD
11.6″ Anti-Glare HD Display
2-in-1 Business Laptop