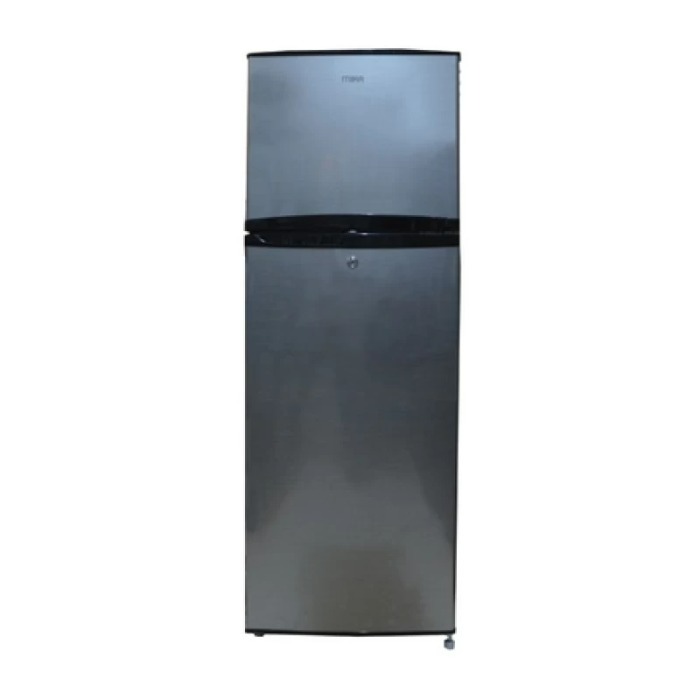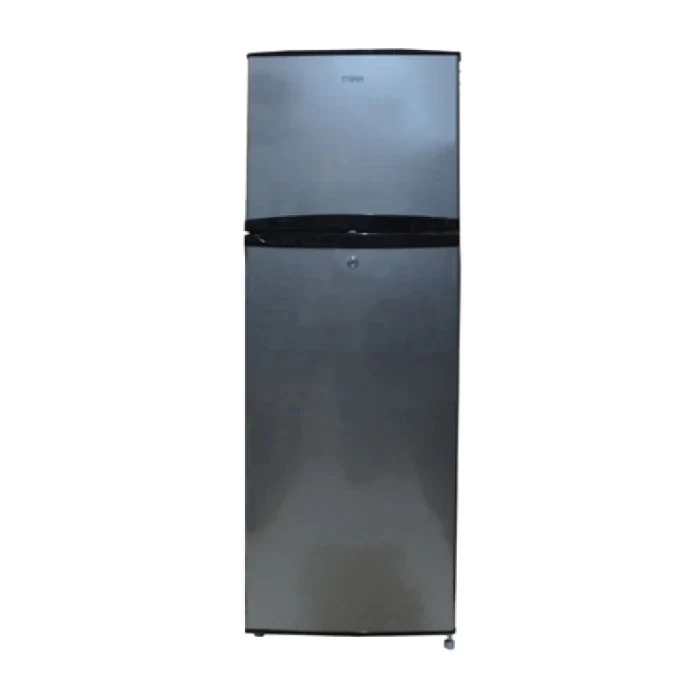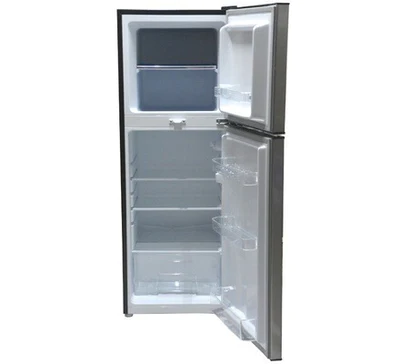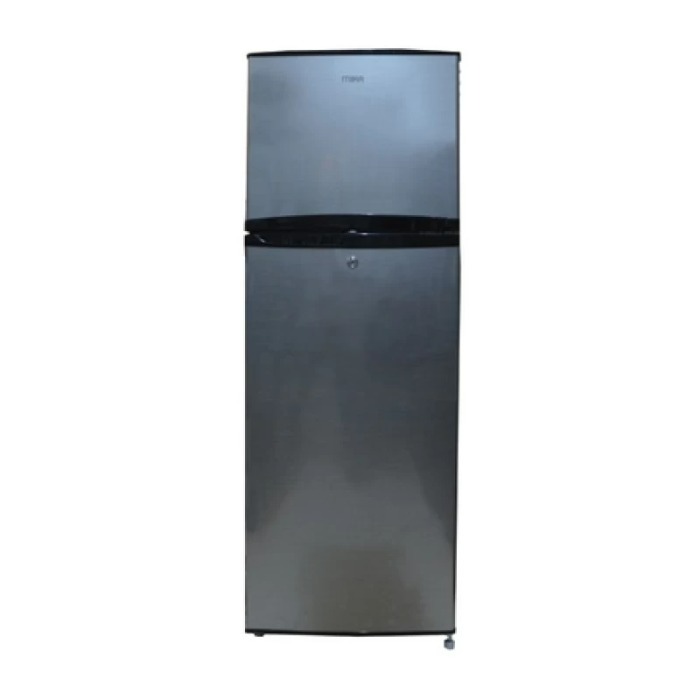 Mika MRDCD211LSD (MRDCD105LSD) Refrigerator 200L Direct Cool, Double Door, Line Silver Dark
Key Features;
Capacity:200 Litres
Power: 110W
Double door
Glass shelves
Large freezer section
Twist ice tray
Cool Pack-Maintains cold during power cuts
Defrost function
Egg tray provided
KSh47,995.00

NB: For up-to-date prices call the shop on +254 702 750 750 before placing an order.
Product Description
Introducing the Mika MRDCD211LSD (MRDCD105LSD) Refrigerator 200L – the perfect companion for all your cooling needs! With its sleek design and exceptional features, this refrigerator is a true game-changer in the world of home appliances.
Key Features:
Ample Storage Capacity
With a spacious 200-liter capacity, this refrigerator offers ample storage space for your groceries, beverages, and leftovers. Additionally, the adjustable shelves and door compartments provide convenient organization options, allowing you to customize the storage space to fit items of various sizes.
Advanced Cooling Technology
Utilizing innovative cooling technology, this refrigerator ensures a consistent temperature throughout, which helps to extend the freshness of your food. Say goodbye to spoilage and wasted groceries as this advanced cooling system preserves the flavor and nutritional value of your items.
User-Friendly Features
The digital display and control panel of this refrigerator make it a breeze to adjust settings and monitor temperature levels. Whether you need to increase cooling for certain items or maintain a specific temperature, the user-friendly interface provides easy control. Moreover, the built-in freezer compartment eliminates the need for a separate appliance, offering added convenience.
Energy Efficienc
With its energy-efficient design, this refrigerator not only delivers exceptional performance but also helps you save on electricity bills. By reducing energy consumption, it contributes to a more sustainable lifestyle without compromising on cooling performance.
Sleek and Elegant Design
Enhance the aesthetics of your kitchen with the modern design and sleek finish of the Mika MRDCD211LSD (MRDCD105LSD) Refrigerator 200L. Its stylish appearance adds a touch of elegance to any kitchen decor, elevating the overall ambiance of your space.
Upgrade your kitchen with the Mika MRDCD211LSD (MRDCD105LSD) Refrigerator 200L and enjoy the perfect combination of functionality, style, and reliability. With ample storage capacity, advanced cooling technology, user-friendly features, energy efficiency, and a sleek design, this refrigerator is the ideal choice for all your cooling needs. Elevate your cooling experience to a whole new level today!
Visit us at RNG Plaza Shop F18
View more products here
Customers Who Viewed This Item Also Viewed