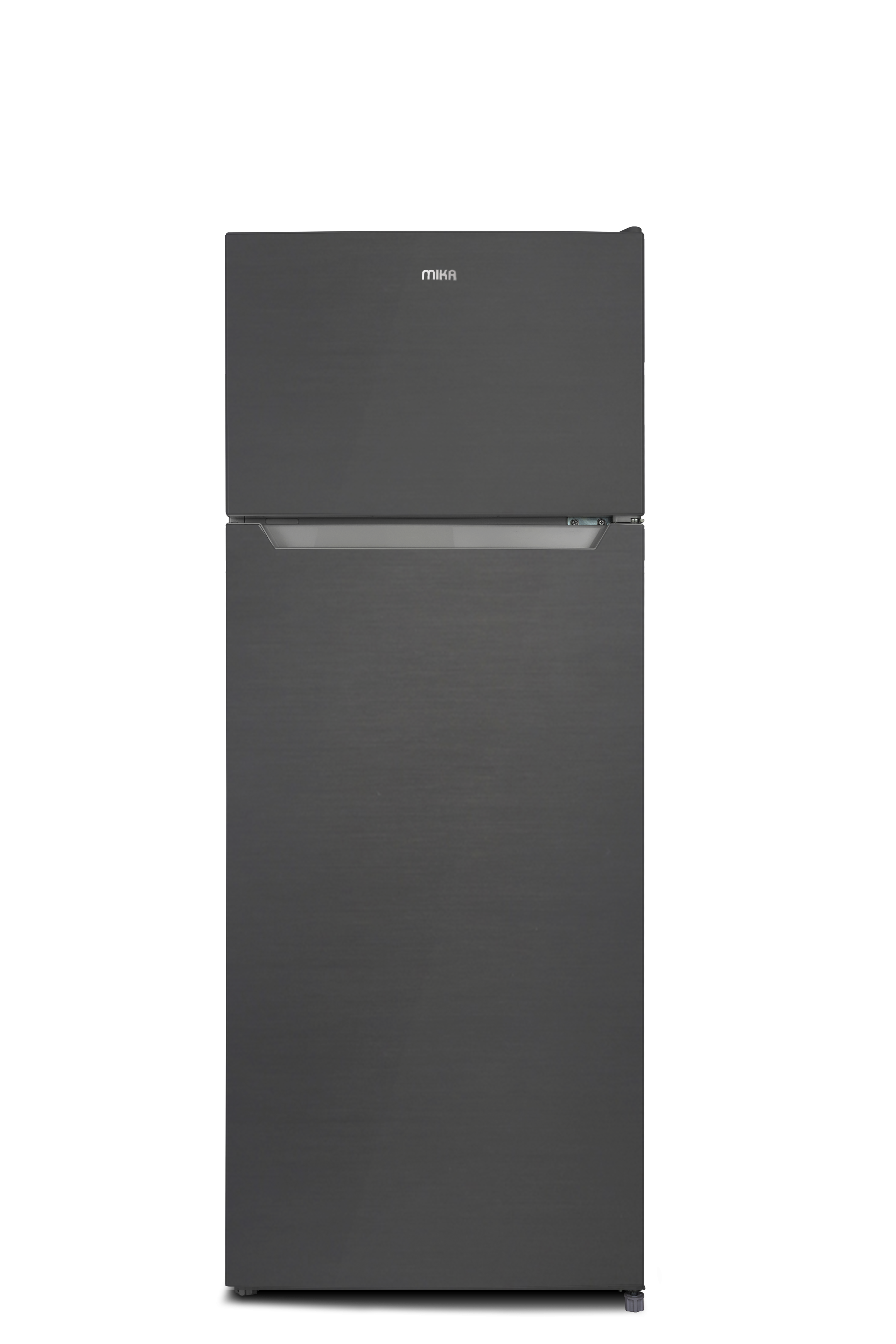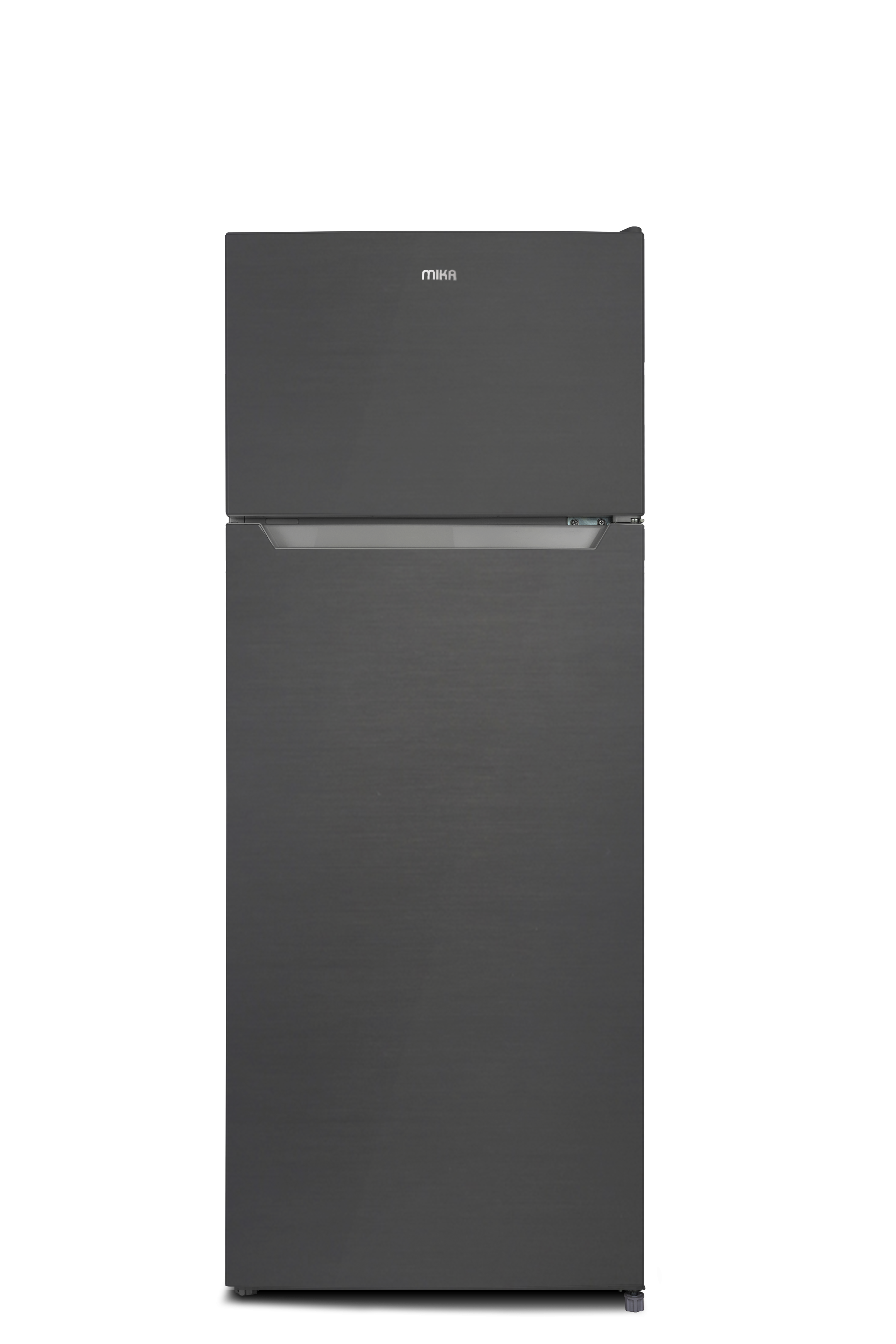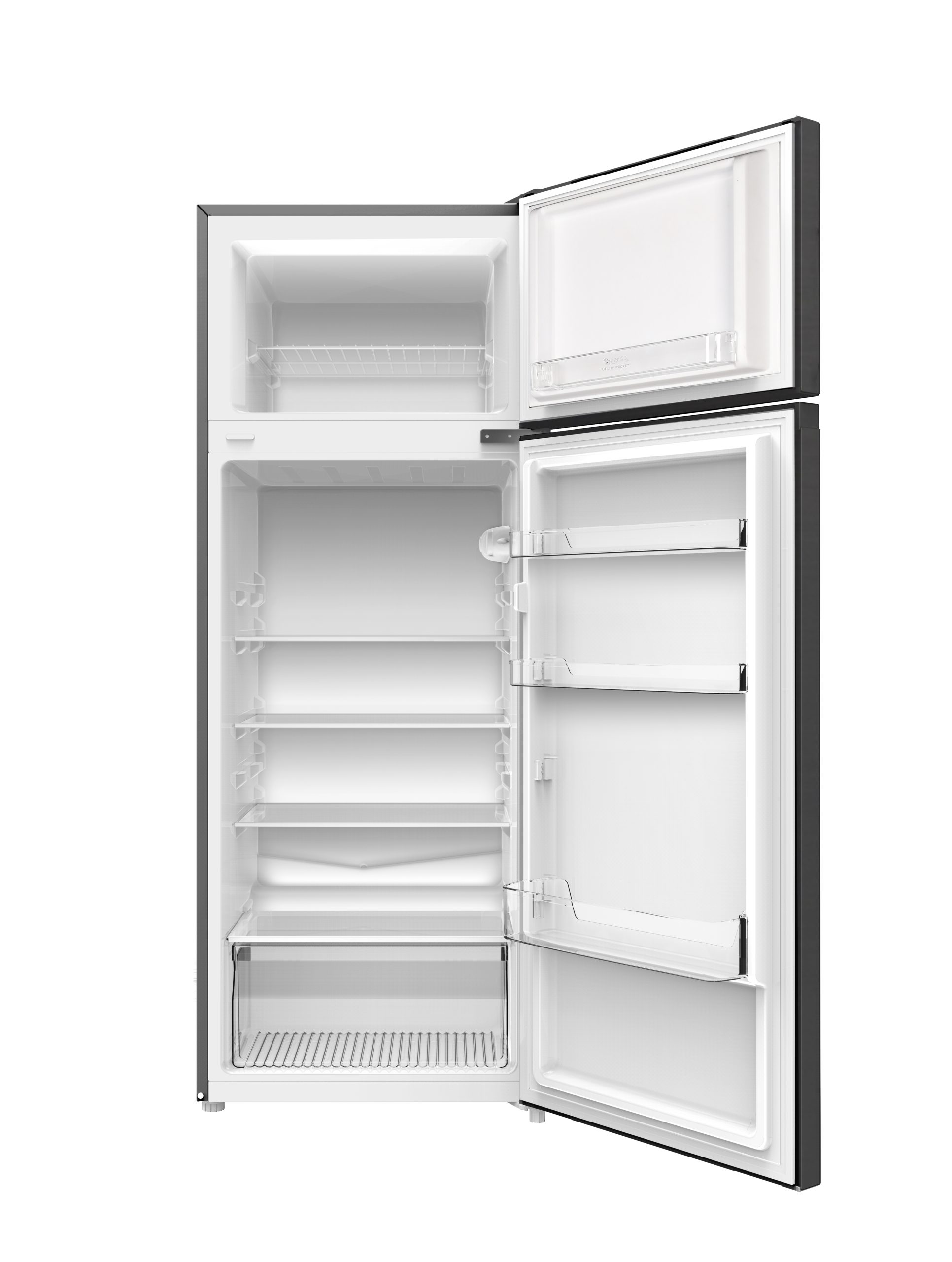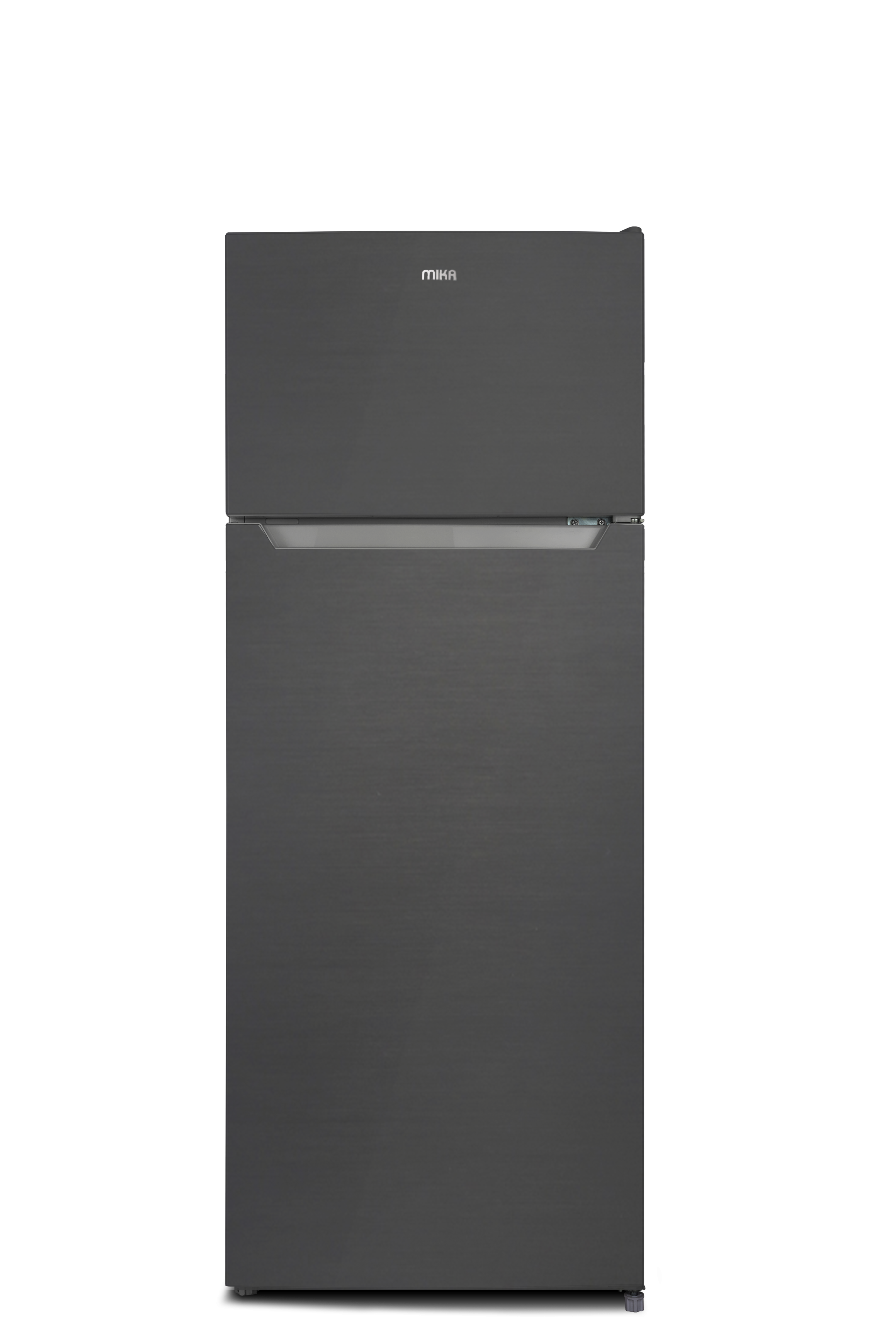 Mika MRDCD211XDM Refrigerator 211L, Direct Cool, Double Door, Dark Matt SS(MRDCD105XDM)
Features:
High Voltage Tolerance Compressor
Toughened Glass Shelves
Deodorizer (Smell & Germ buster)
Ultra Smart Twist Ice Tray
Portable Cool Pack
Egg Tray
V Front Recessed Handle
KSh47,995.00

NB: For up-to-date prices call the shop on +254 702 750 750 before placing an order.
Product Description
Introducing the Mika MRDCD211XDM Refrigerator 211L: Your Ultimate Cooling Companion
Stay cool and organized with the Mika MRDCD211XDM Refrigerator 211L. This sleek and efficient refrigerator offers ample storage space, advanced cooling technology, and a range of convenient features to enhance your kitchen experience. With its stylish design and powerful performance, this refrigerator is a must-have addition to any modern home.
Optimal Storage Capacity:
Equipped with a generous 211L capacity, this refrigerator provides ample room to store all your groceries and beverages. From fresh produce to leftover meals, the spacious interior allows for easy organization, reducing clutter and ensuring everything stays within reach.
Efficient Cooling Technology:
Say goodbye to warm drinks and spoiled food with the Mika MRDCD211XDM Refrigerator's advanced cooling technology. The frost-free cooling system ensures even distribution of cool air, maintaining a consistent temperature throughout the refrigerator. This helps preserve the freshness of your food for longer periods, reducing waste and saving you money.
Convenient Features:
This refrigerator is designed with your convenience in mind. The adjustable shelves allow you to customize the storage space according to your needs, accommodating larger items with ease. The transparent crisper drawers provide a clear view of your fruits and vegetables, making it easy to find what you need. Additionally, the reversible door allows for flexible installation, ensuring the refrigerator fits seamlessly into your kitchen layout.
Energy Efficiency:
With its energy-efficient design, the Mika MRDCD211XDM Refrigerator helps you save on electricity bills while minimizing your carbon footprint. It is designed to operate quietly, ensuring a peaceful environment in your kitchen.
Upgrade your kitchen with the Mika MRDCD211XDM Refrigerator 211L and enjoy the perfect blend of style, performance, and convenience. Experience the joy of organized storage and long-lasting freshness. Invest in this cooling companion today and elevate your culinary adventures to new heights.
Features:
211L capacity for ample storage
Frost-free cooling system for optimal temperature distribution
Adjustable shelves for customizable storage space
Transparent crisper drawers for easy visibility
Reversible door for flexible installation
Energy-efficient and quiet operation
Visit us at RNG Plaza Shop F18
View more products here
Customers Who Viewed This Item Also Viewed