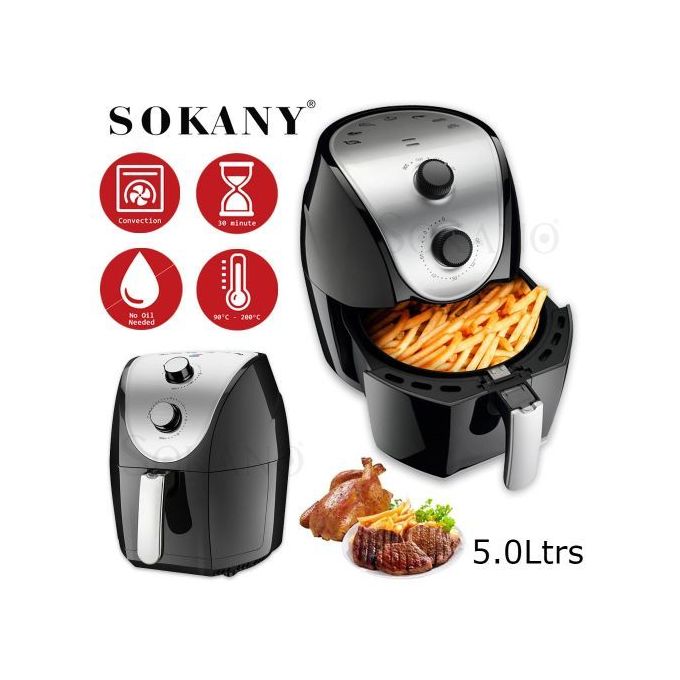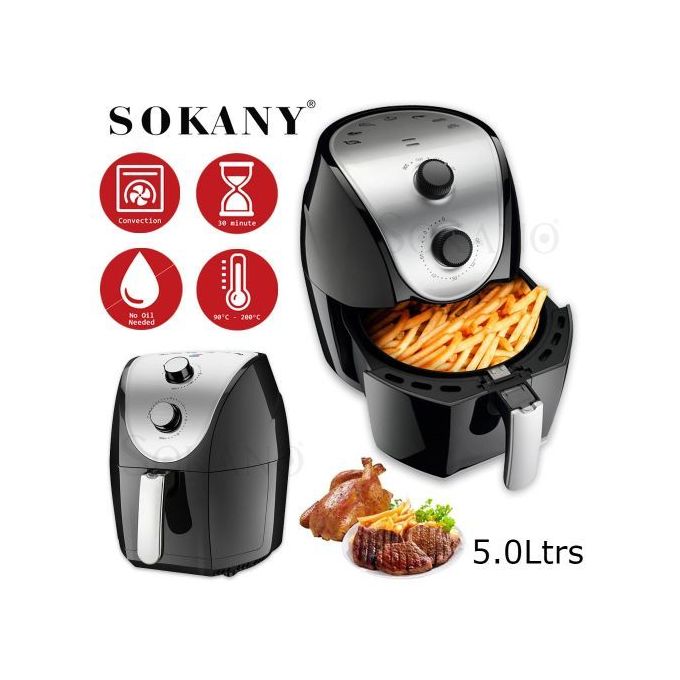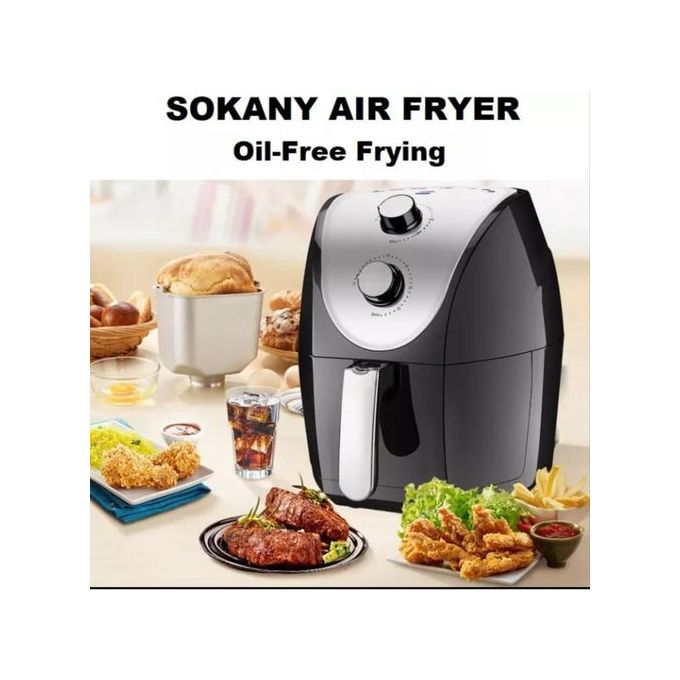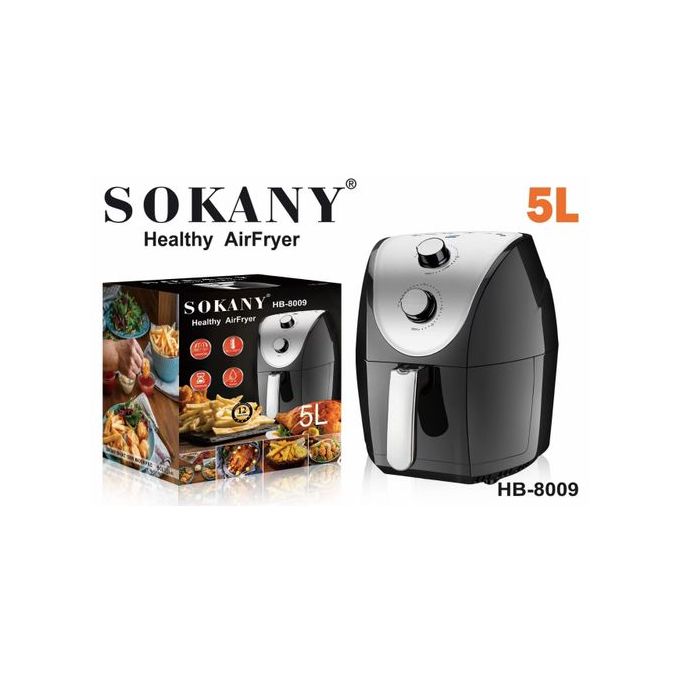 Sokany Eurochef Electric Air Fryer Oil Free Fryer 5 Litres
Healthy frying with Rapid Air technology
Fry. Bake. Grill. Roast. Reheat. And even keep warm
Fry with up to 90% less fat*
The No.1 low-fat fryer
Airfryer experts for 10+ years
XL Size. For the whole family
Touch screen with 7 presets
Fry. Bake. Grill. Roast. And even reheat.
Recipes personalized to your preferences
NutriU app inspires and guides you to eat healthy
5 litres large capacity air fryer
KSh8,500.00

NB: For up-to-date prices call the shop on +254 702 750 750 before placing an order.
Product Description
Enjoy a variety of fried food without all the fatty nature it's known for with our Rapid Air Technology which makes your fried foods less fatty. The Sokany Eurochef Electric Air Fryer has a large capacity of 5 litres which is large enough to make frying large quantities less hectic. It has a multi-function capability. You can fry French fries, chicken-wings, steak, egg tarts and so on. It is also handy for fast heating delivering hot delicacies in an instant. Moreover, it is made of easy to clean non-stick material ensuring food safety and hygiene is maintained. It is cost efficient as only a little oil is used due to the air circulating mechanism.
Easy-to-use dual controls allow you to set temperature to 90-200 degrees and cook from 1 – 30 minutes. The simplicity helps you when following along to recipes found online or in other recipe books.
Comes with a detachable basket to help transport hot foods onto plates making cooking safer for you and your family. The top has a handle that makes it easy to carry.
Indicator light lets you know when desired temperature has been reached. Just set the dial to the desired temperature and wait a couple seconds until light comes on.
Sleek design. Premium brushed stainless steel finish, compact size.
Smart Temp technology. Our breakthrough Smart Temp technology automatically adjusts temperature to make everything super crispy on the outside and tender on the inside
Shake reminder.
The Sokany Eurochef Electric Air Fryer comes with the helpful Shake reminder, letting you know when to shake the contents for an even fry.
Premium air fry basket. PFOA-free, BPA-free, nonstick coating and dishwasher safe. It has more usable space to put more food than a round design basket.
Visit us at RNG Plaza Shop F18
View more products here