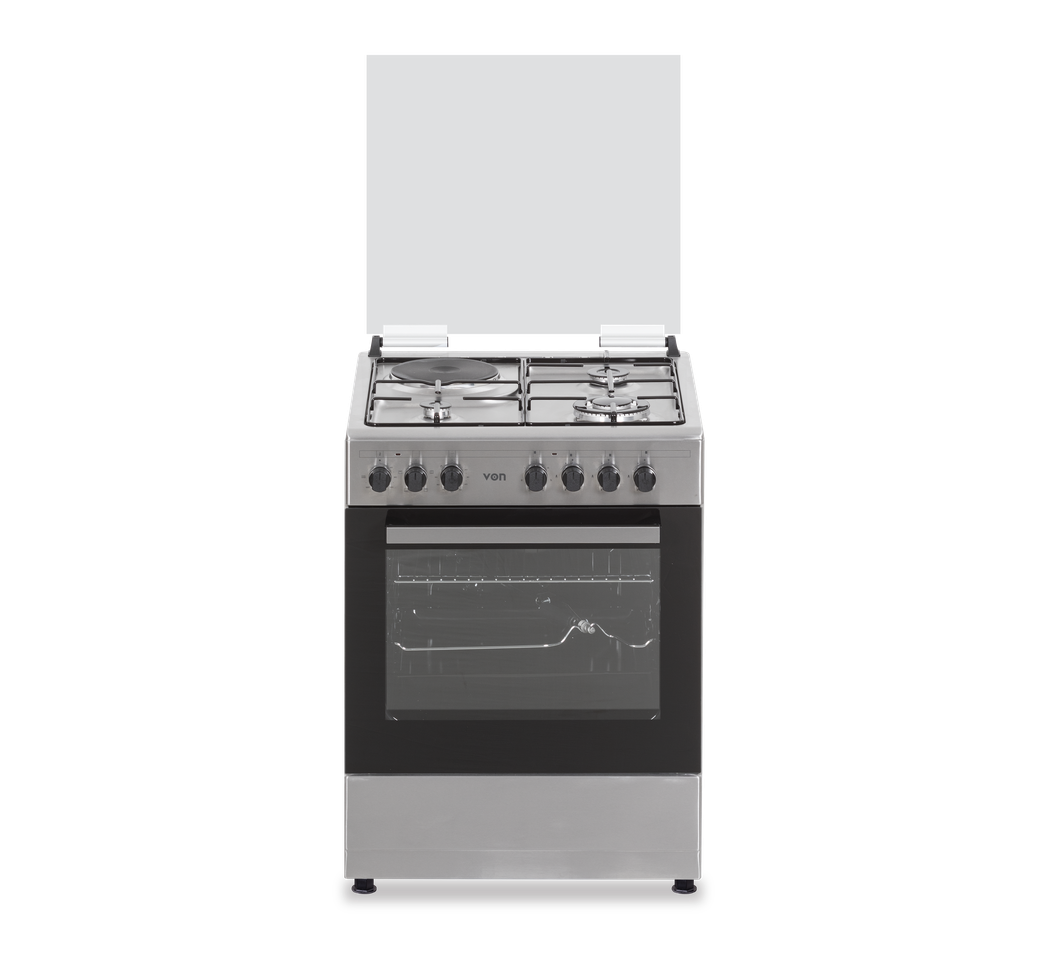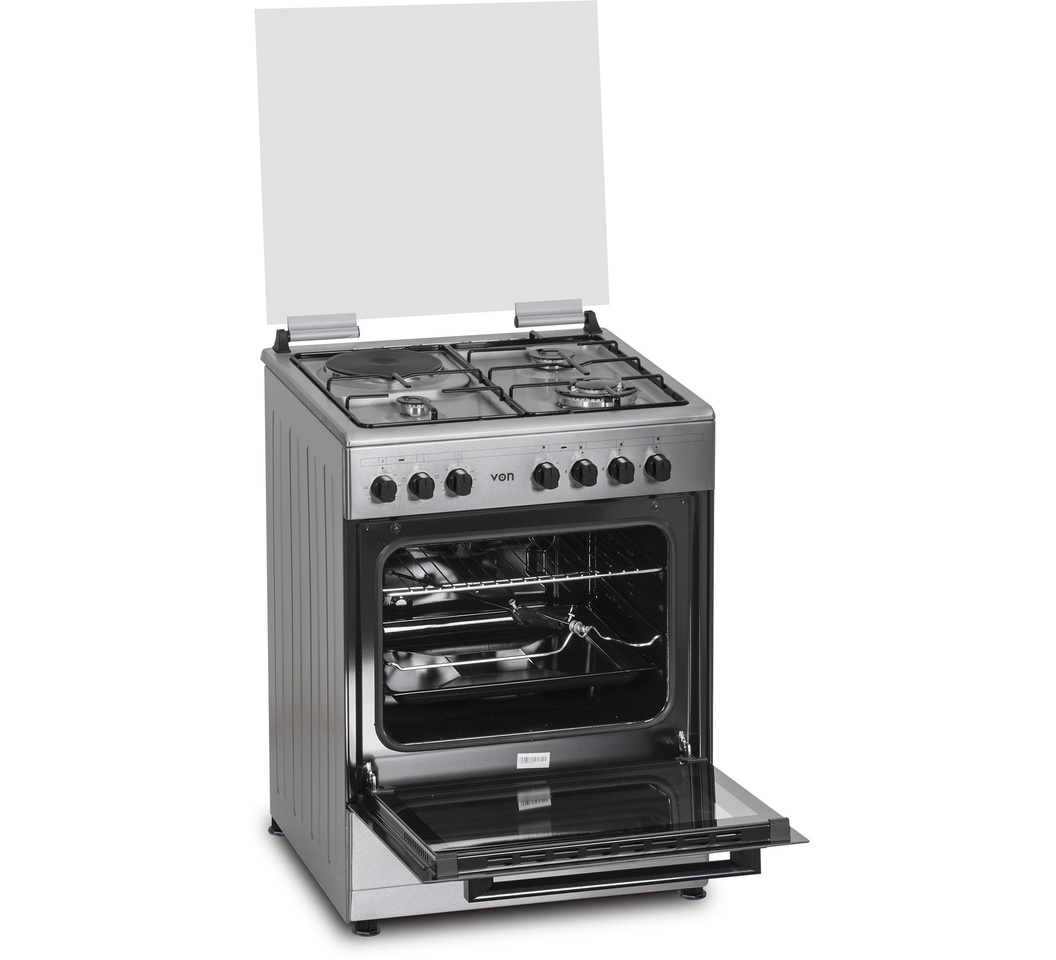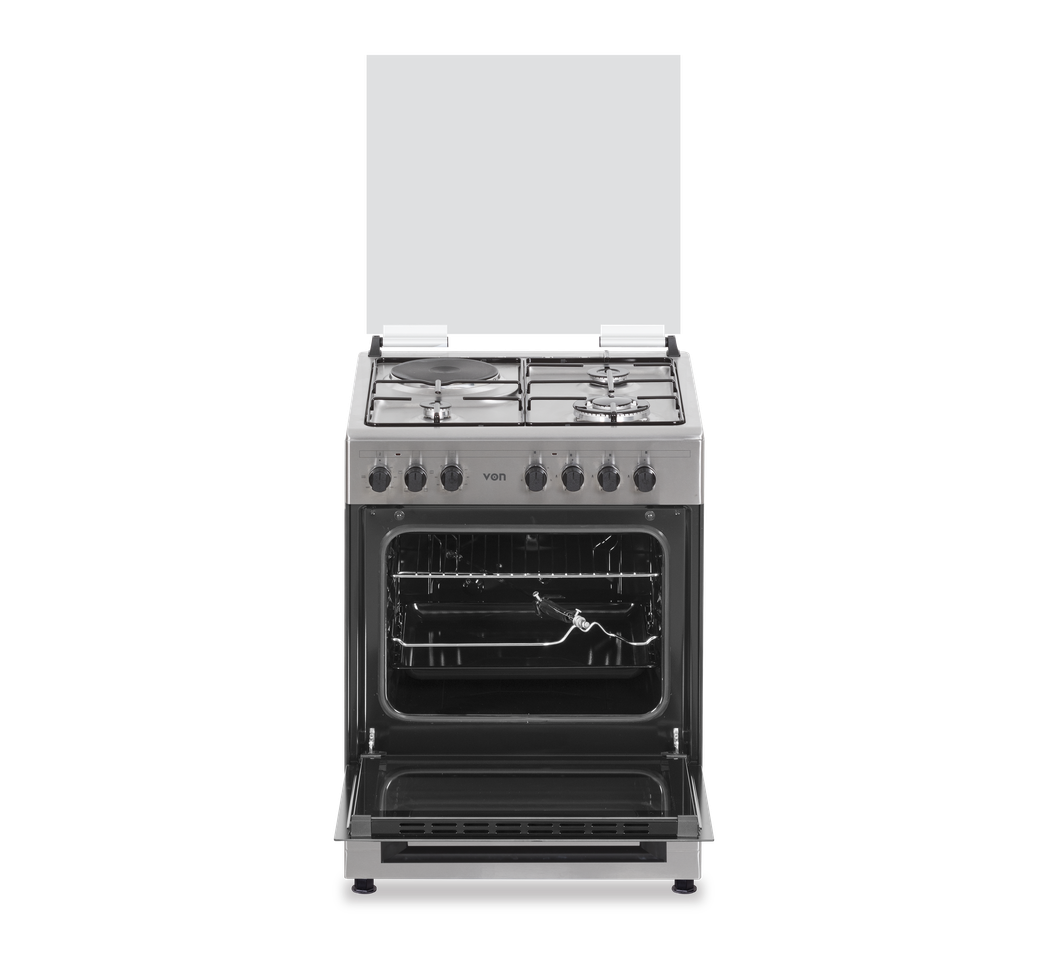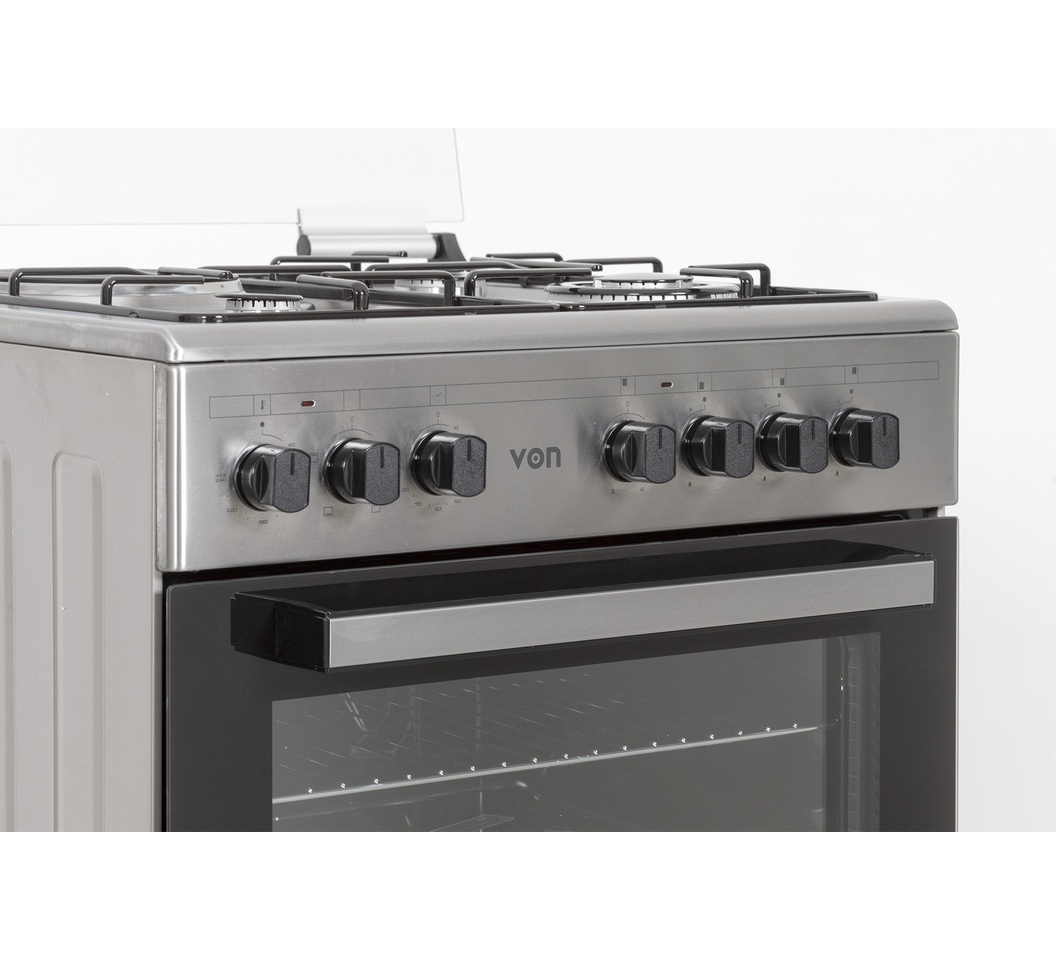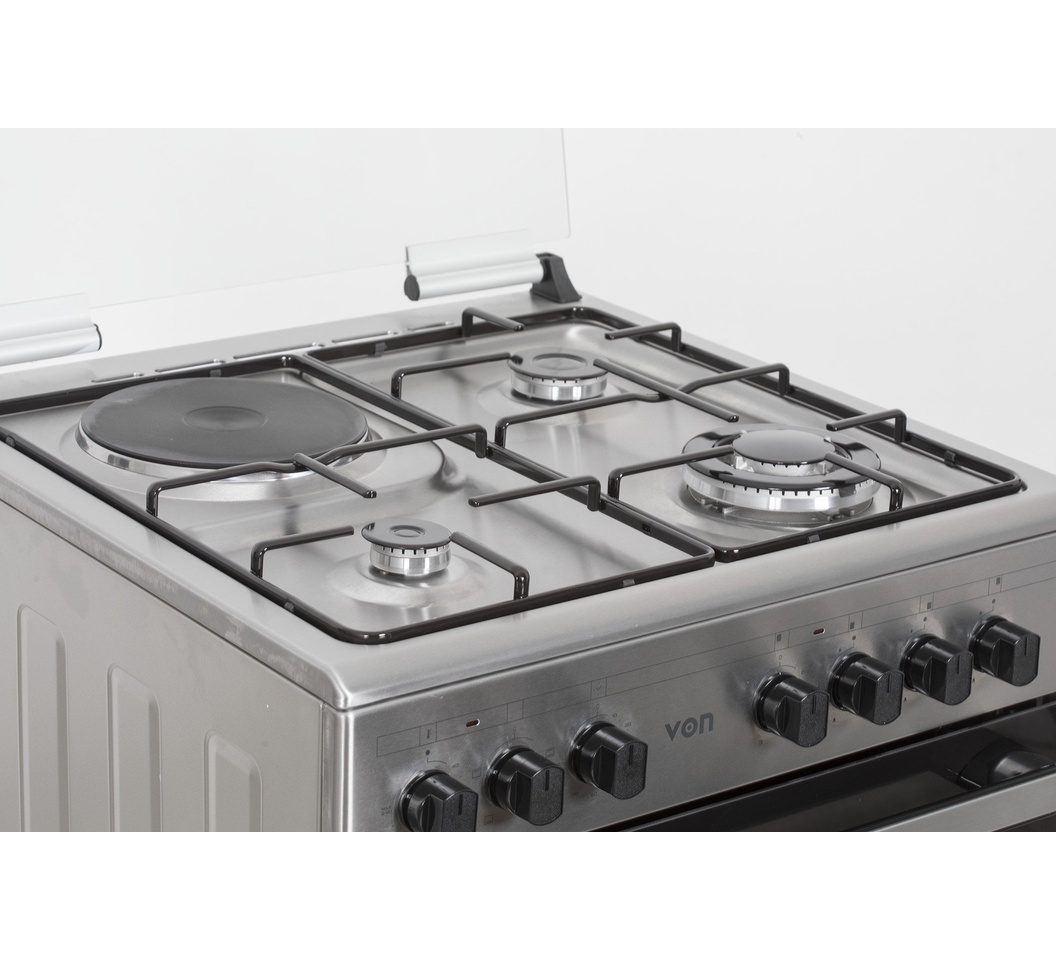 Von VAC6SH31UX 3G+1E Cooker – Inox
Rotisserie
Wok Burner
Auto- ignition
Electric Oven
C-cup burner
Top glass lid
Adjustable feet
Mechanical timer
1 Tray + 1 Grid
Double oven door
Sturdy Cast Iron grid
Easily removable glass door
KSh53,995.00

NB: For up-to-date prices call the shop on +254 702 750 750 before placing an order.
Product Description
Looking for a high-quality cooker that will help you prepare delicious meals with ease? Look no further than the Von VAC6SH31UX 3G+1E Cooker! This sleek and stylish cooker is designed to cater to all your cooking needs, and it's perfect for modern kitchens.
Featuring three gas burners and one electric hotplate, this cooker offers a wide range of cooking options, giving you the flexibility to choose the heat source that suits your needs. The gas burners come with flame failure safety devices, ensuring your safety in case of accidental flame-out.
The electric hotplate is perfect for slow-cooking and simmering, and it also comes with temperature control, allowing you to adjust the heat to suit your cooking needs. The Von VAC6SH31UX 3G+1E Cooker also features a built-in oven, allowing you to bake, roast, and grill with ease.
With its black glass finish and removable burners, this cooker is incredibly easy to clean, making it the perfect addition to any busy kitchen. It's also compact and practical, making it ideal for small kitchens and apartments. The cooker comes with a one-year warranty, giving you peace of mind knowing that your appliance is covered.
Invest in the Von VAC6SH31UX 3G+1E Cooker today and take your cooking to the next level. With its modern design, versatile cooking options, and easy-to-clean features, this cooker is the perfect addition to any home.
Visit us at RNG Plaza Shop F18
View more products here
Customers Who Viewed This Item Also Viewed