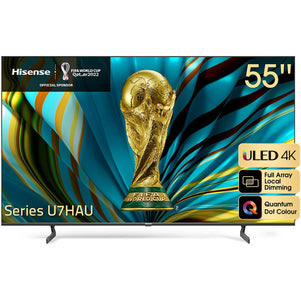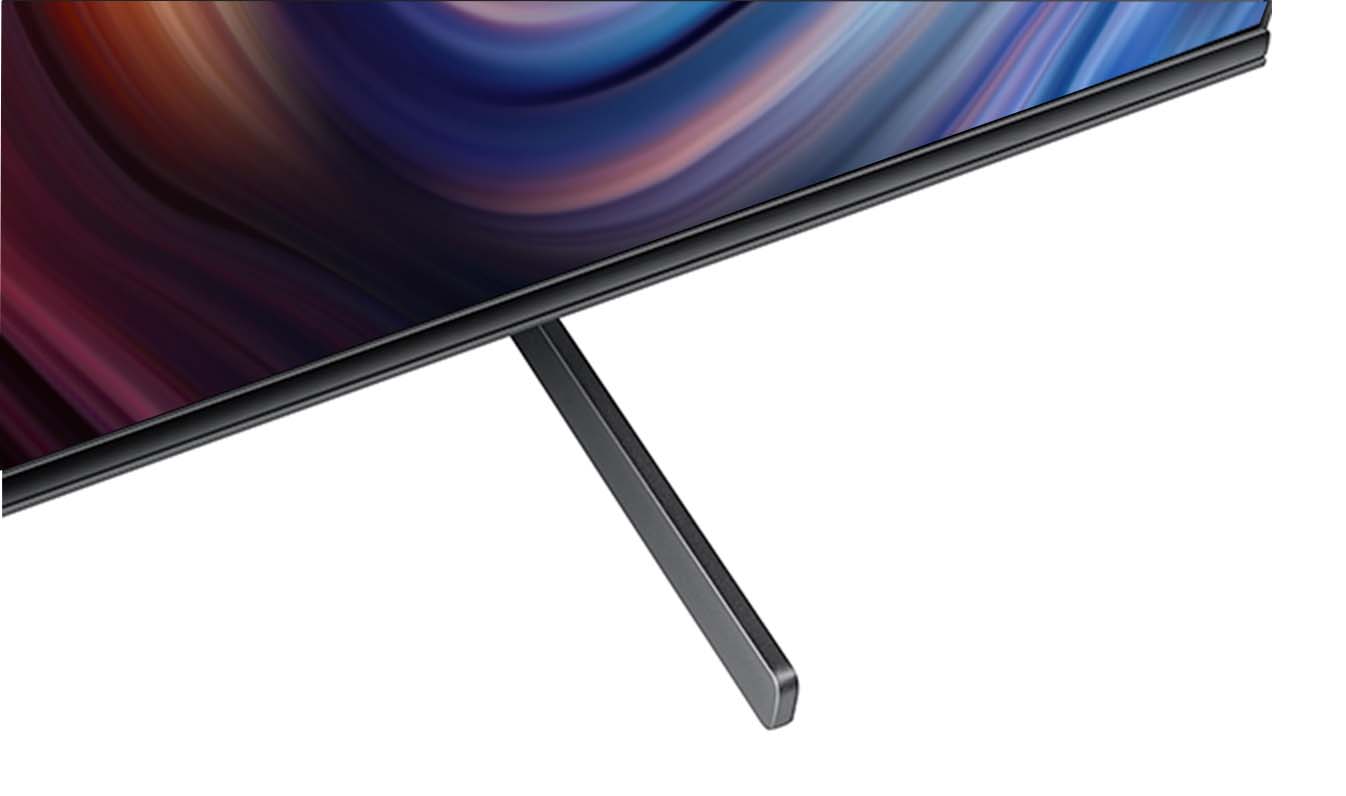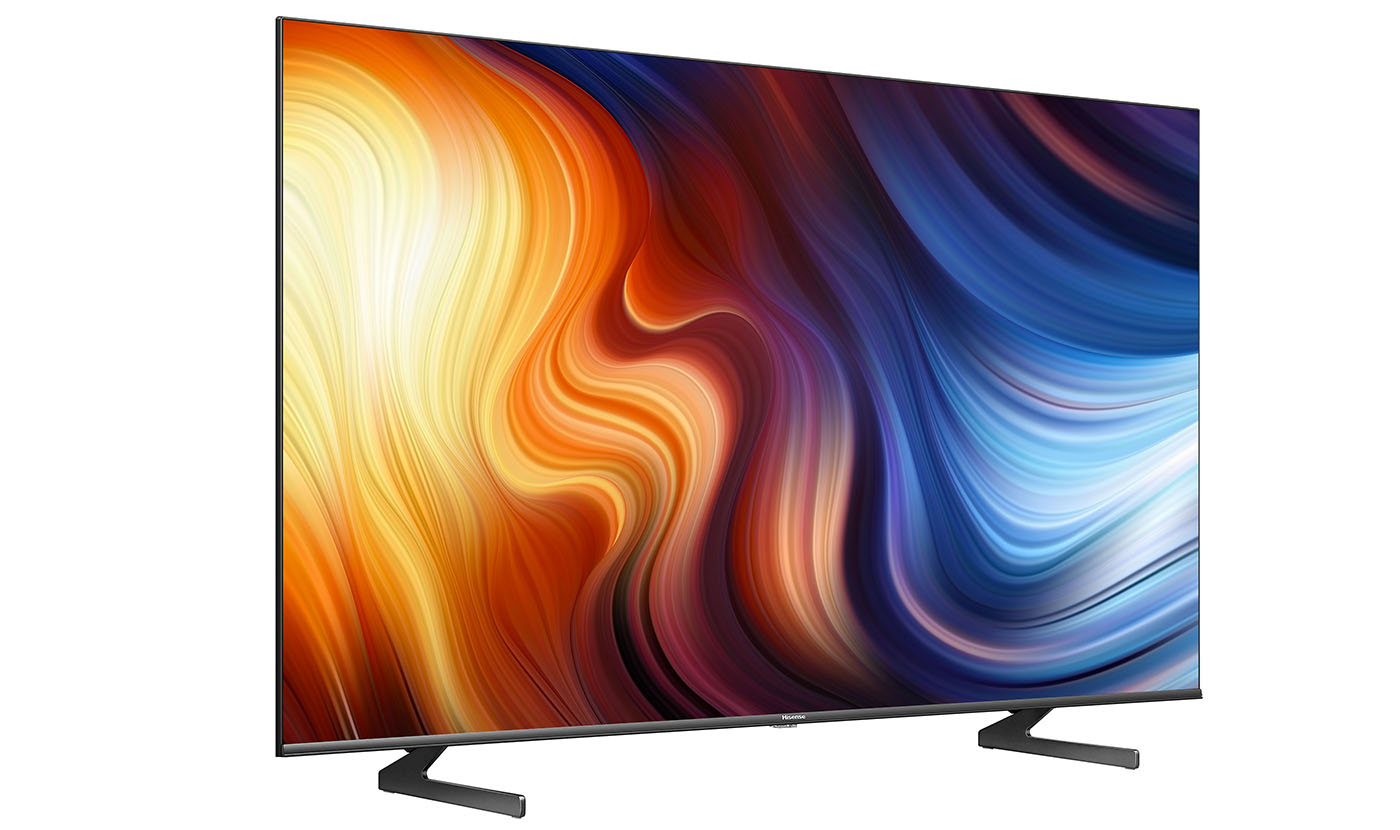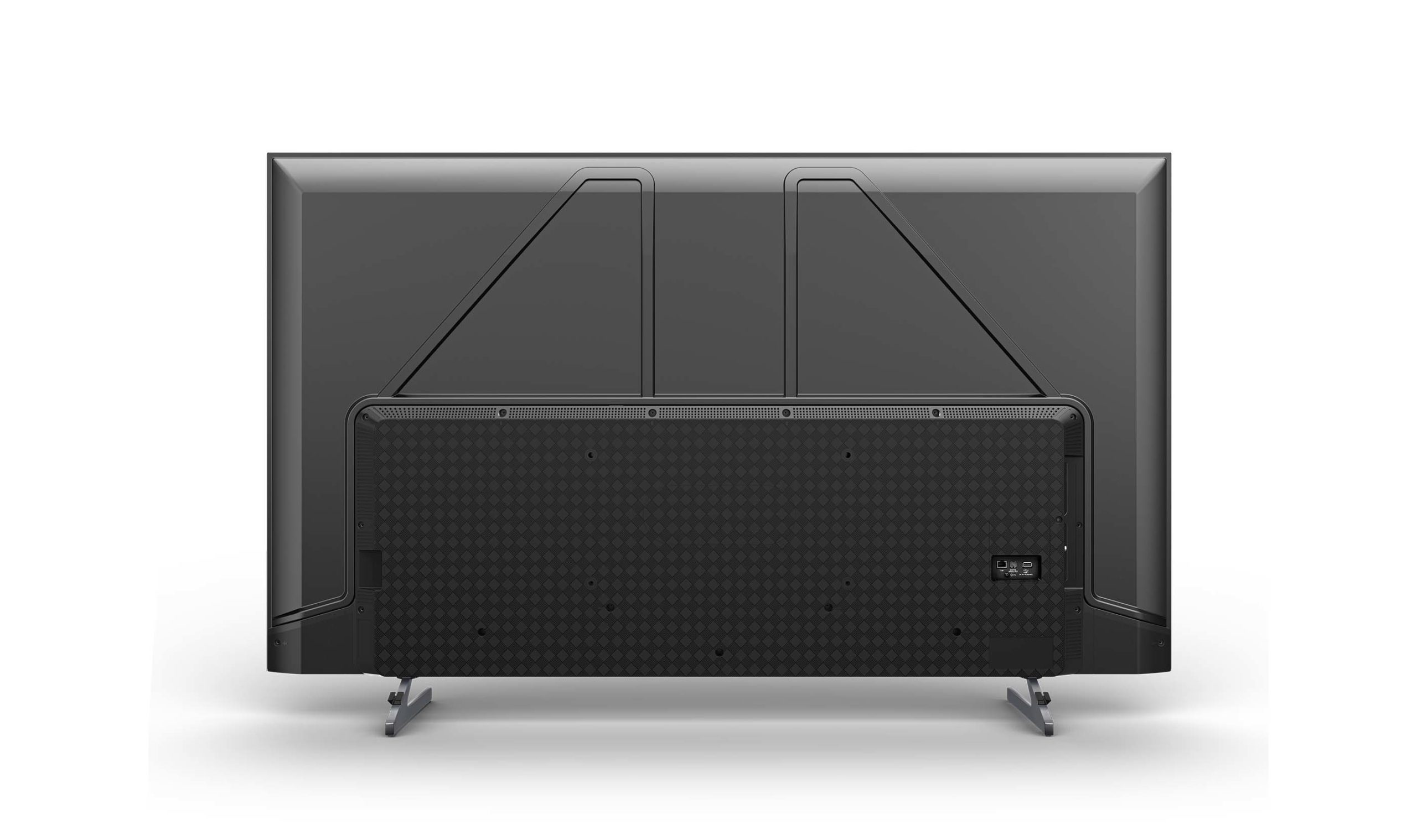 Hisense 55U7H 55″ ULED U7 Frameless TV
Screen size: 55 inches
120Hz Ultra Motion
HDMI inputs: 4
Quantum Dot Color
HDR 10+ Adaptive
Hands Free Voice Remote
OS: VIDAA U6.0
Full Array Local Dimming
KSh73,000.00

NB: For up-to-date prices call the shop on +254 702 750 750 before placing an order.
Product Description
Experience the Future of Entertainment with the Hisense 55U7H 55″ ULED U7 Frameless TV
Unparalleled Visual Excellence
Immerse yourself in breathtaking visuals with the Hisense 55U7H. Featuring ULED technology, this 55-inch frameless TV delivers stunning picture quality with vivid colors, exceptional contrast, and remarkable brightness. Every scene comes to life with unrivaled clarity, making your viewing experience truly cinematic.
Ultra-Slim Frameless Design
Say goodbye to bulky bezels and hello to a sleek, frameless design. The Hisense 55U7H's ultra-slim profile and edge-to-edge display create a seamless viewing experience that enhances the aesthetic of any room. The TV blends seamlessly into your living space, allowing you to focus on the captivating content.
Elevated Audio Performance
Prepare for an immersive audio experience with Dolby Atmos technology. The Hisense 55U7H delivers multi-dimensional sound that surrounds you from all directions, creating a lifelike audio atmosphere. Whether you're watching a movie, playing games, or streaming music, every sound is rich, detailed, and truly immersive.
Intuitive Smart Features
Unlock a world of entertainment with the Hisense 55U7H's smart features. Powered by Android TV, you can access a wide range of streaming services, apps, and games right from your TV. Enjoy popular platforms like Netflix, Disney+, and YouTube with just a few clicks, and discover endless content that caters to your preferences.
Seamless Connectivity
Connect and control your devices effortlessly. The Hisense 55U7H comes equipped with multiple HDMI and USB ports, allowing you to easily connect your gaming consoles, Blu-ray players, soundbars, and more. Experience a hassle-free setup that enhances your entertainment options.
Energy-Efficient Performance
The Hisense 55U7H not only delivers exceptional performance but also cares for the environment. With its energy-efficient technology, this TV reduces power consumption without compromising on quality. Enjoy your favorite content guilt-free while saving on electricity bills.
Upgrade your home entertainment setup with the Hisense 55U7H 55″ ULED U7 Frameless TV. Elevate your viewing experience with stunning visuals, immersive audio, and smart features that put the future of entertainment at your fingertips.
Visit us at RNG Plaza Shop F18
View more products here
Customers Who Viewed This Item Also Viewed