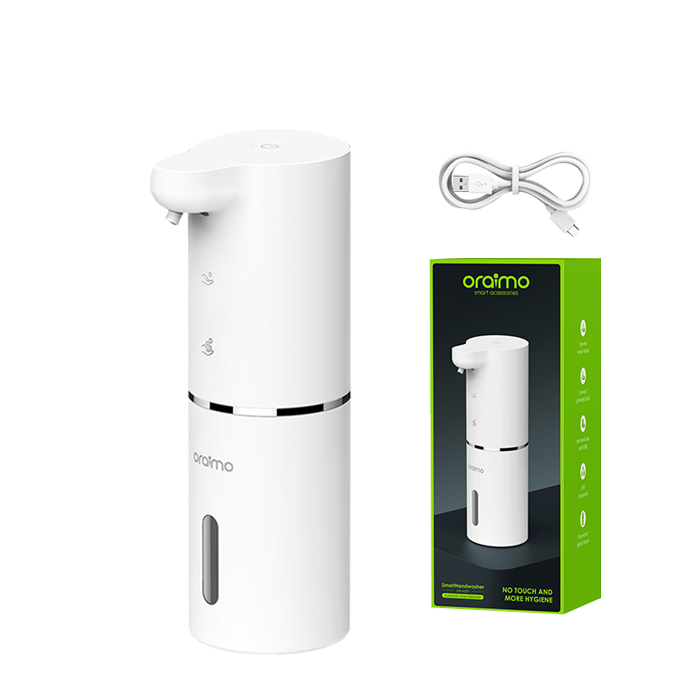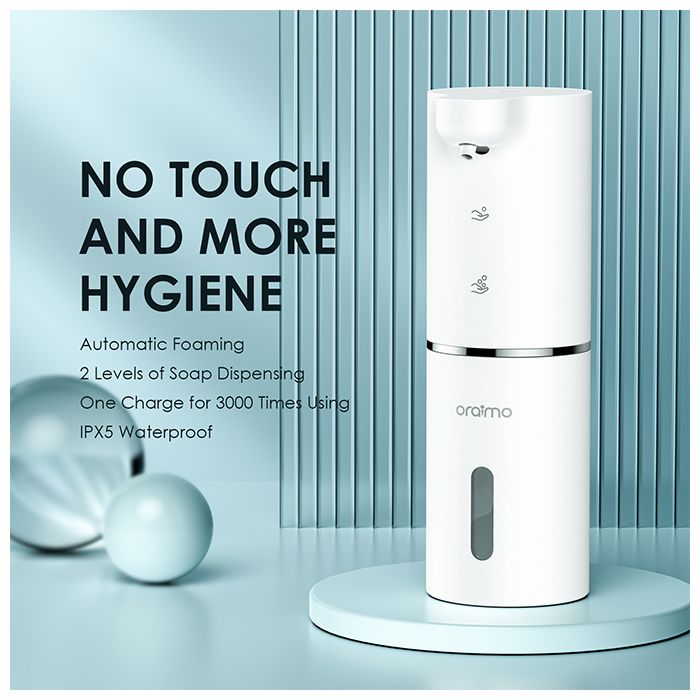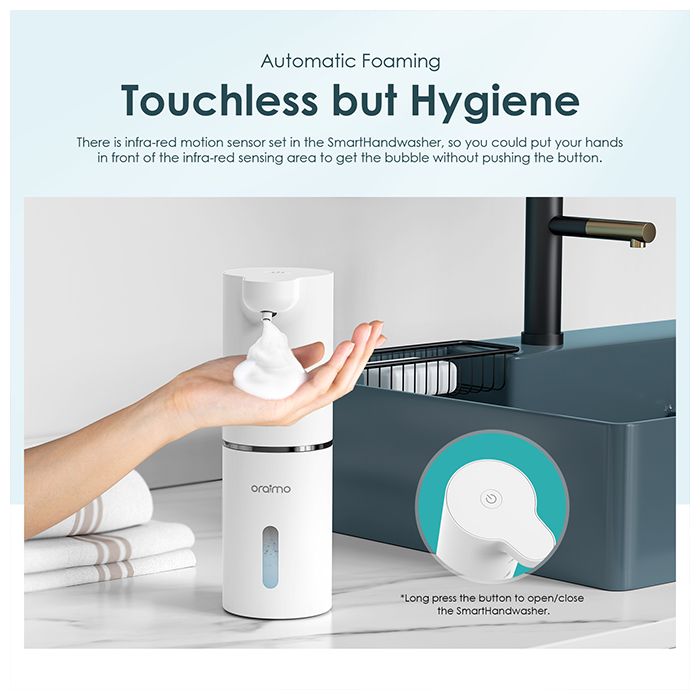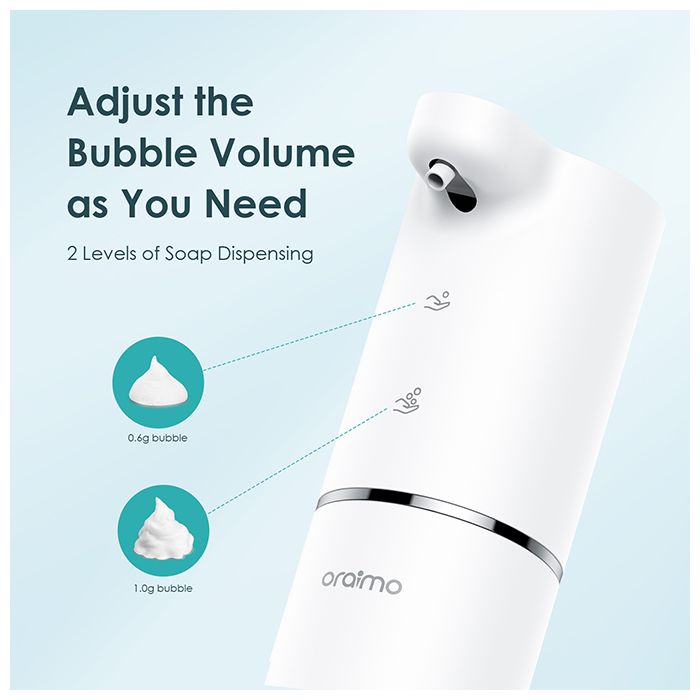 oraimo SmartHandwasher WaterProof 300mL Hand Washer with 2 Levels of Soap Dispensing
Product size: 70x98x215mm
Product Net Weight: 264g
Working Temperature: 5 ~ 40℃
Working Humidity: 0 ~ 95% RH
Working Life: ≥ 5000 times
Rated Voltage/Power: 3.7V/ 2.6W
Charging Voltage: DC 5V 0.8A
Waterproof Level: IPX5
Induction Distance: 0~6 CM
Single Liquid Output: ①1.0g (high grade) ②0.6g (low grade)
Bottle Capacity: 300mL
KSh4,800.00

NB: For up-to-date prices call the shop on +254 702 750 750 before placing an order.
Product Description
Product Features:
Automatic Foaming–Touchless but Hygiene
There is infra-red motion sensor set in the SmartHandwasher, so you could put your hands in front of the infra-red sensing area to get the bubble without pushing the button. The using is very interesting and easy for making you fall in love with washing hands!
2 Levels of Soap Dispensing–Adjust the Bubble Volume as You Need
Put your hands on different height to get the suitable bubble volume according to your palm size and the degree of stain.
One Charge for 3000 Times Using–Portable and Durable
SmartHandwasher is created to withstand the test of time. Once charged, it could work for you more than 3000 times.
IPX5 Waterproof–No Afraid of Humidity and Water
Featured with IPX5 waterproof, you could put it in your bathroom or kitchen and no need to worry it stop working after reaching the water.
Visit us at RNG Plaza Shop F18
View more products here