SAMSUNG RT28K3082S8 TMF with Digital Inverter, 251 L
Digital Inverter Technology

10 years warranty

CoolWall
KSh69,999.00
Out of stock
Product Description
Works longer, using less energy
Digital Inverter technology automatically adjusts the compressor speed to 5 different levels, according to the refrigeration need. It consumes less power, lowers noise and reduces degradation for even longer lasting performance.
Simply make more space in the fridge
Maximum flexible storage. Easily convert the freezer to a fridge and create an additional 88 liters of space to store fresh food for different seasons or occasions. But when you need a freezer, it's also perfect!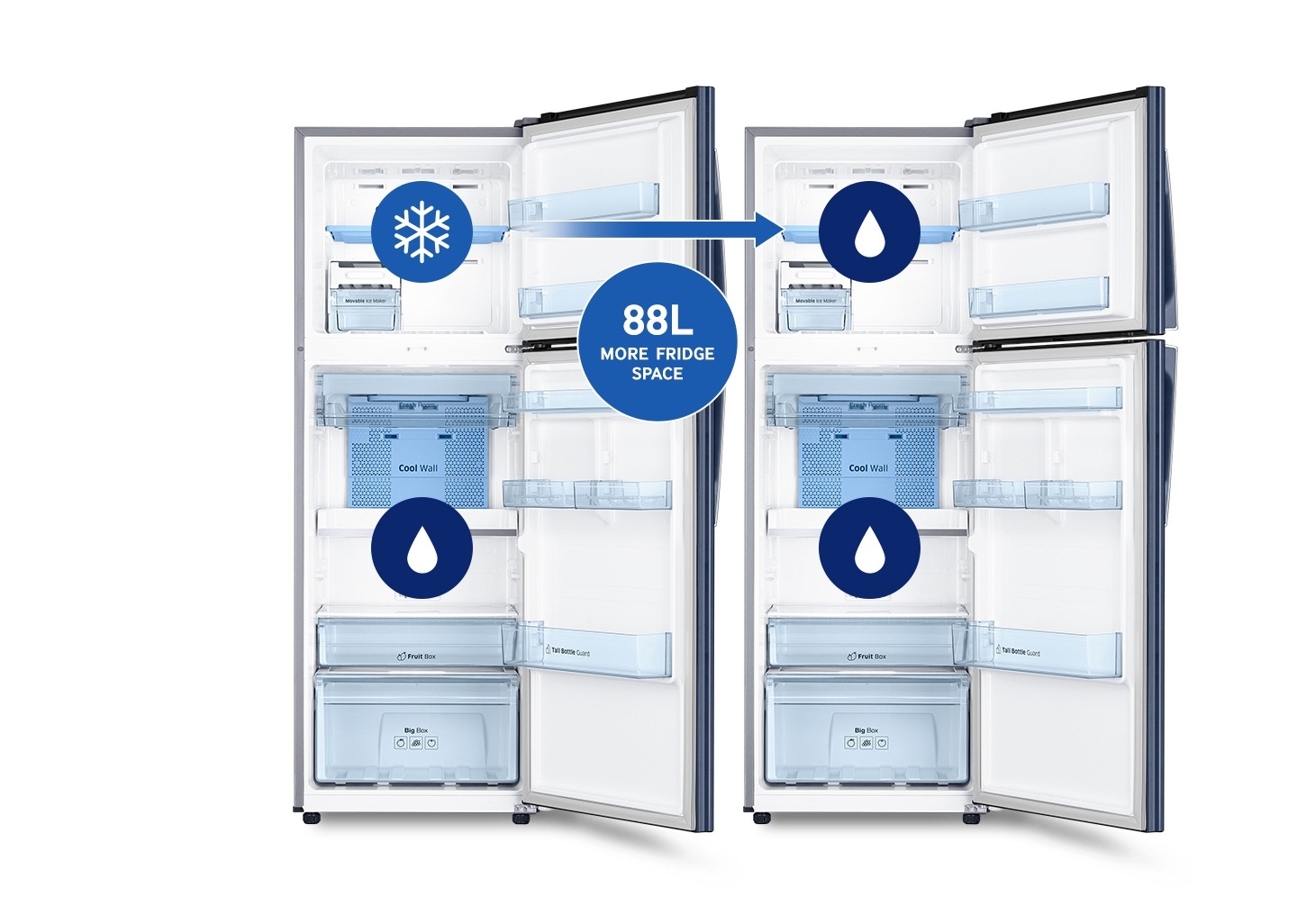 Keeps food safe for 12 hours
The perfect solution during blackouts as it keeps food cold even without electricity. In the event of a power failure, a Cool Pack in the freezer and a Cool Wall in the fridge keep food fresh for up to 12 hours without electricity, so it doesn't spoil.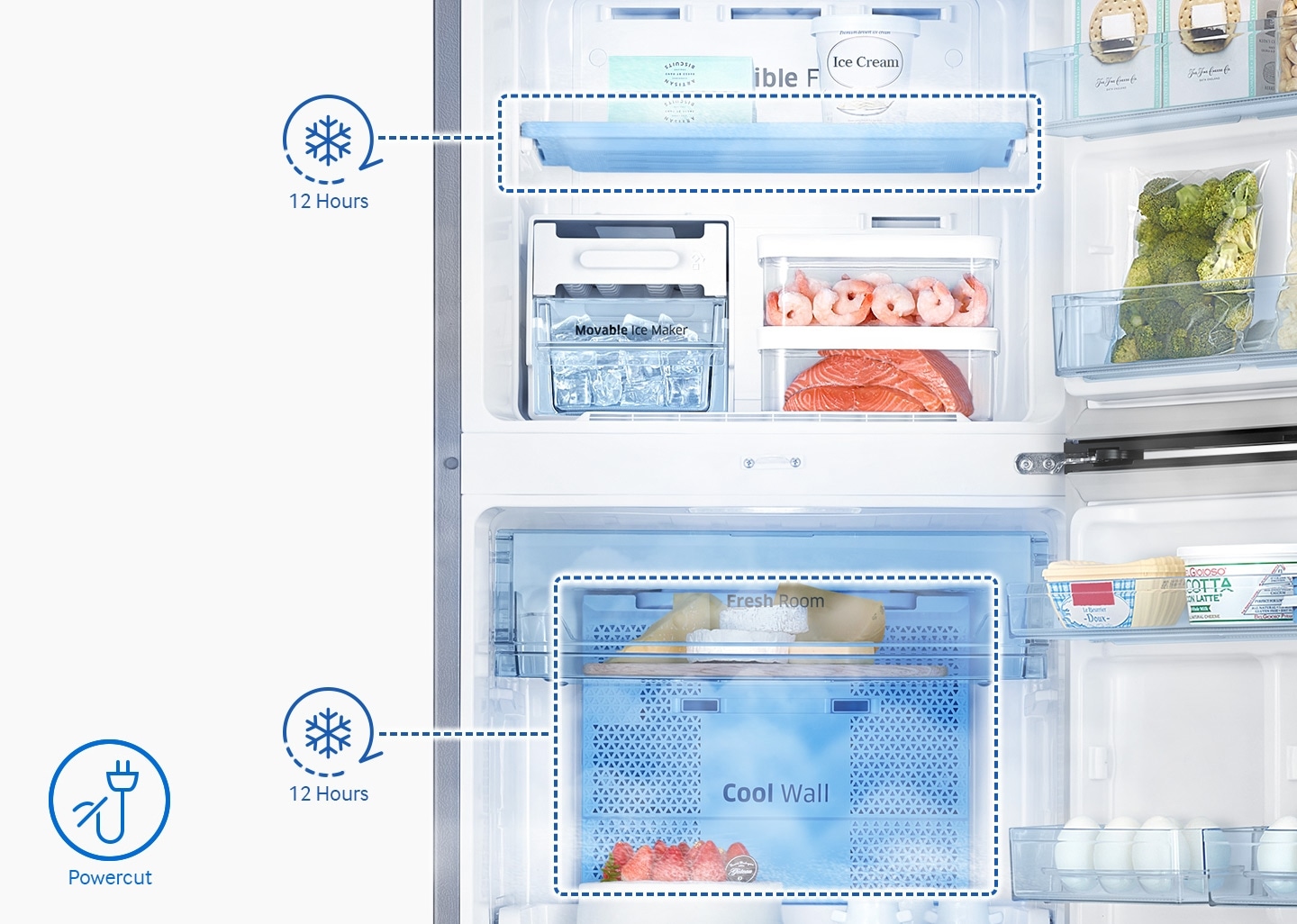 Fast cooling and freezing
It offers fast cooling performance to preserve food freshness, cool drinks and make ice. At the touch of a button, Power Cool cools food in the fridge 31% faster* and Power Freeze makes ice 31% faster*.
*Samsung tests compared to RT36FARZASP model without Power Cool/Freeze.
Cool down evenly
The comprehensive cooling system cools the fridge evenly. Cold air is expelled through multiple outlets at the level of all shelves, so it maintains a constant temperature and food stays fresh.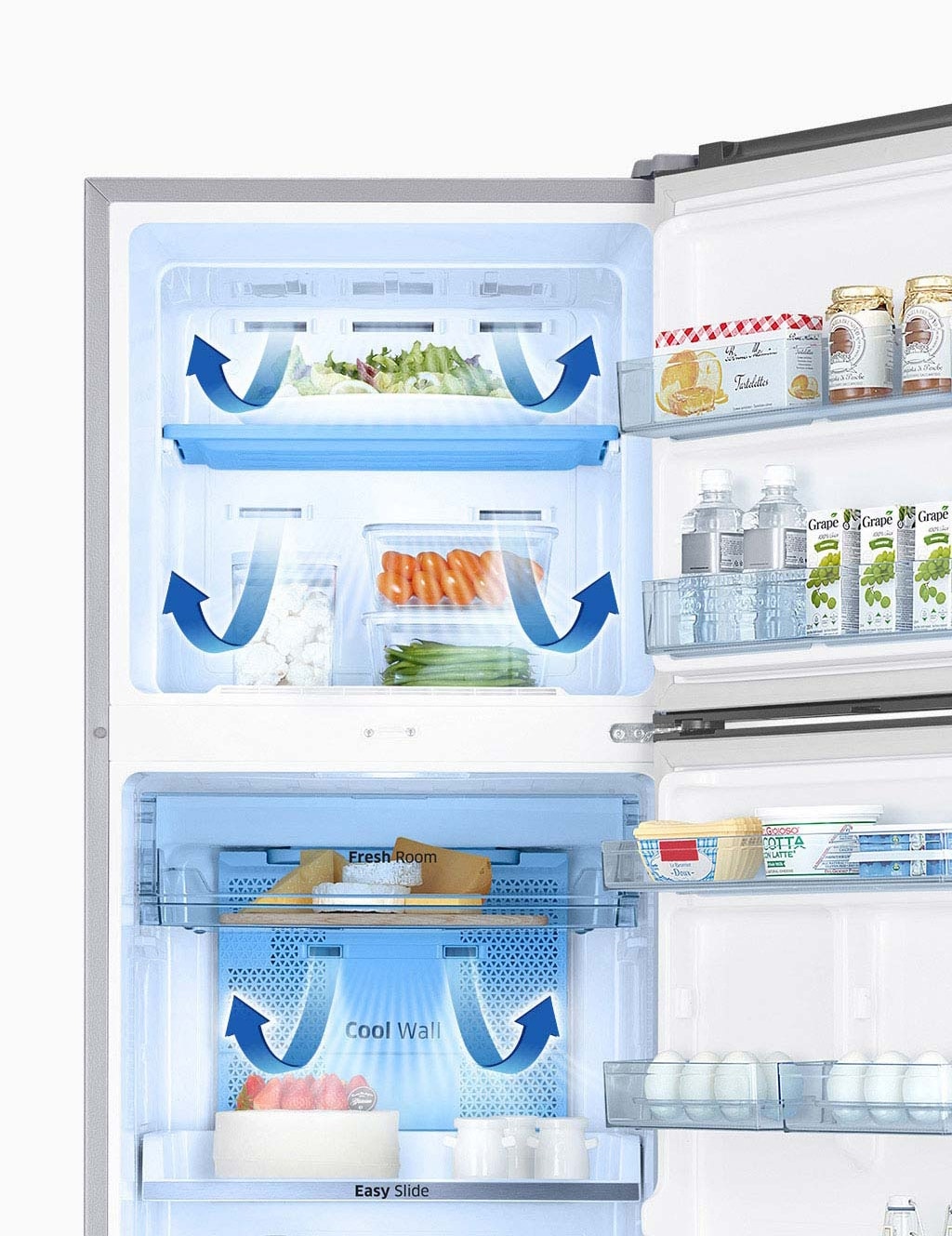 Can find and reach food easily
Reaching food inside a fridge often means going through an obstacle course with various objects. The Easy Slide shelf allows you to efficiently store, organize and access your food – being able to easily reach things at the bottom and in the corners.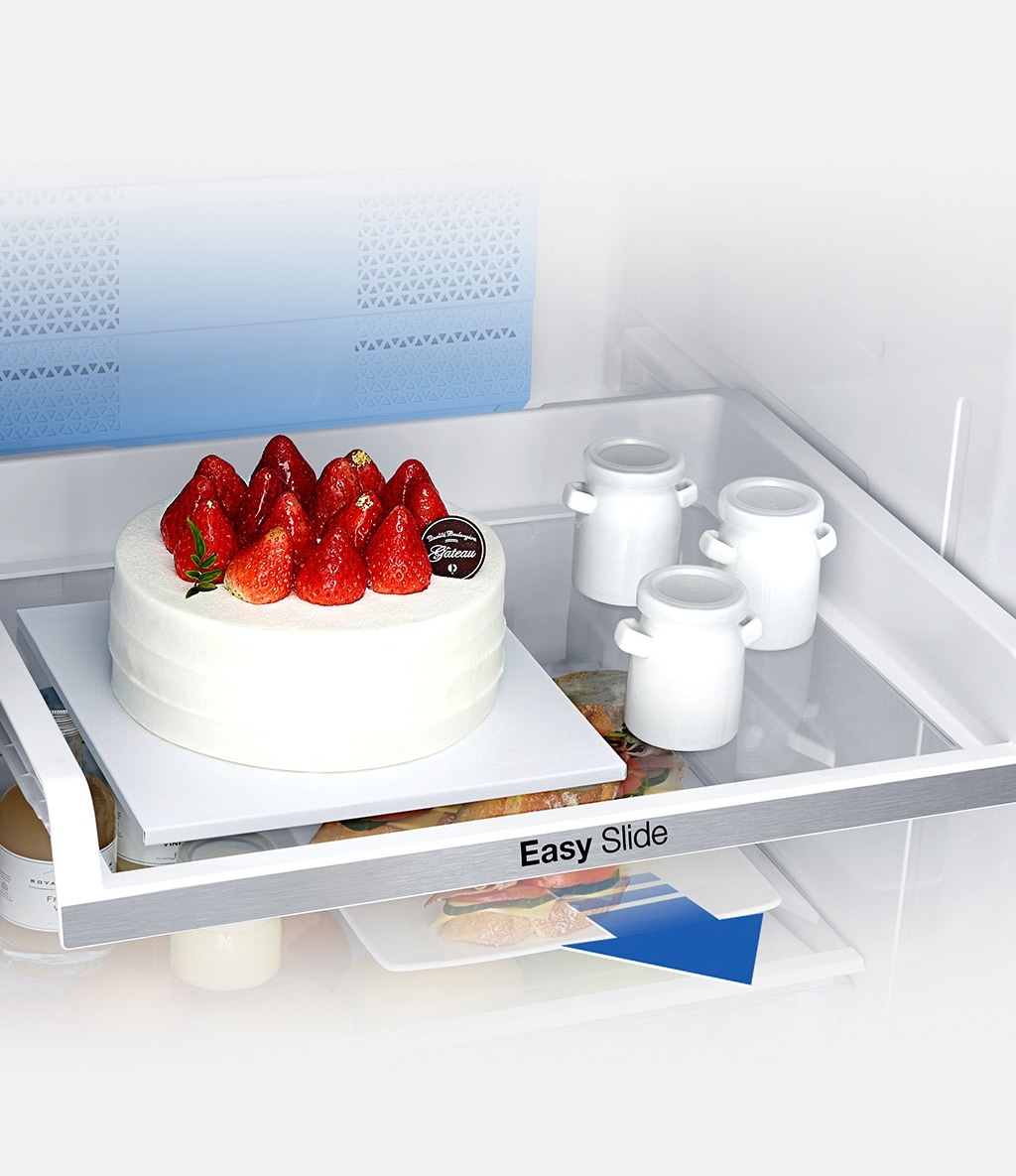 Door alarm for energy saving
A door alarm alerts you if the door is not closed properly or if you accidentally leave the door open for more than 2 minutes. This way it can be closed quickly in order to avoid the loss of cold air and waste of electricity. And the food will not spoil!
Easily and flexibly store ice
IceMax allows you to easily make and store large amounts of ice. Compared to similar models, it makes 2.5 times more ice and stores twice the amount. It's also mobile, so you can use your fridge space flexibly.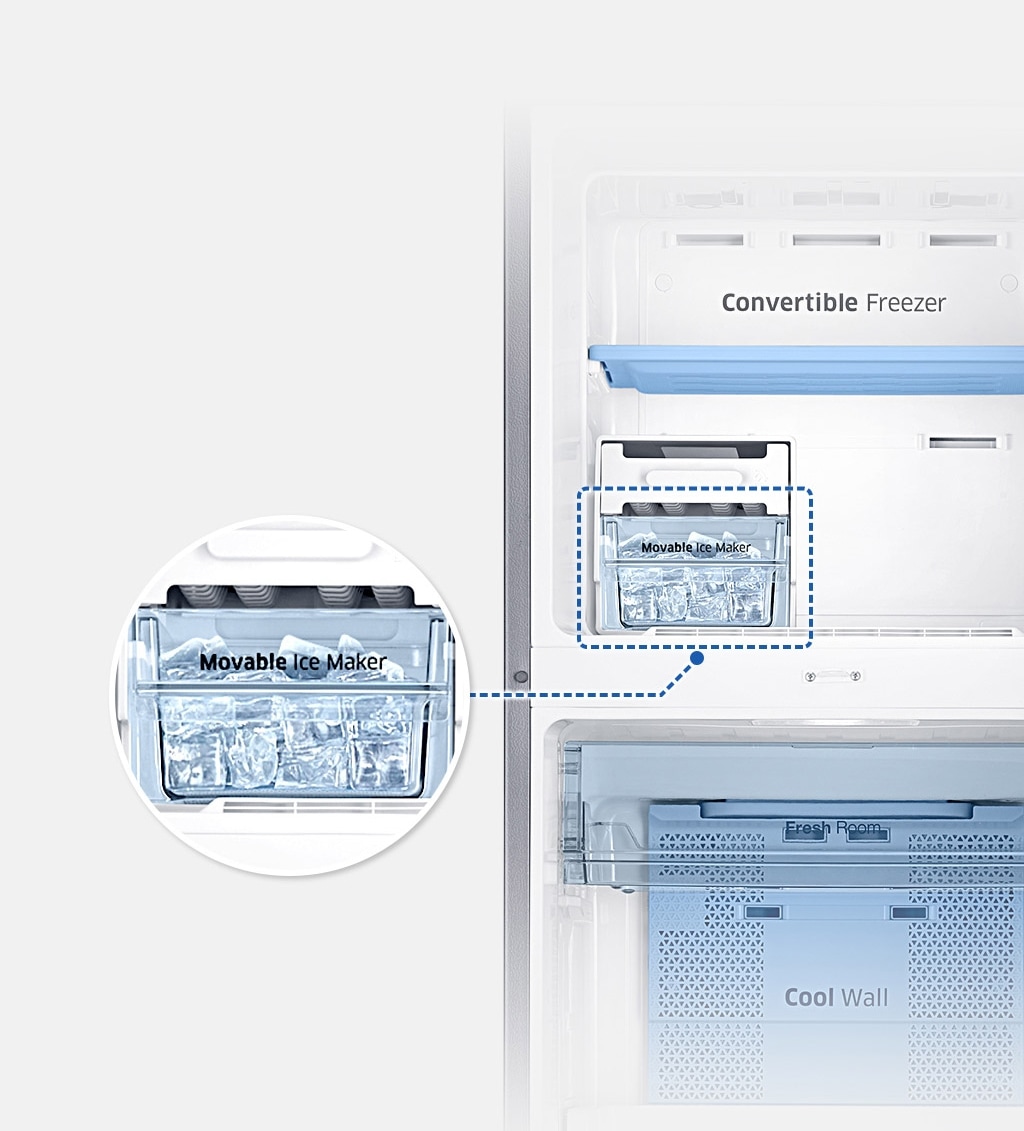 Keeps perishable food fresh
The MoistFresh zone keeps perishable fruit and vegetables fresh for longer. This smartly designed drawer provides an optimal environment by continuously adjusting the humidity level to maintain the ideal humidity level.
Safely preserve delicate items
Protect vegetables and fruits in the Crisper zone. Located above the MoistFresh zone drawer, this separate box provides convenient storage for easy access to small or damaged fruit and vegetables.