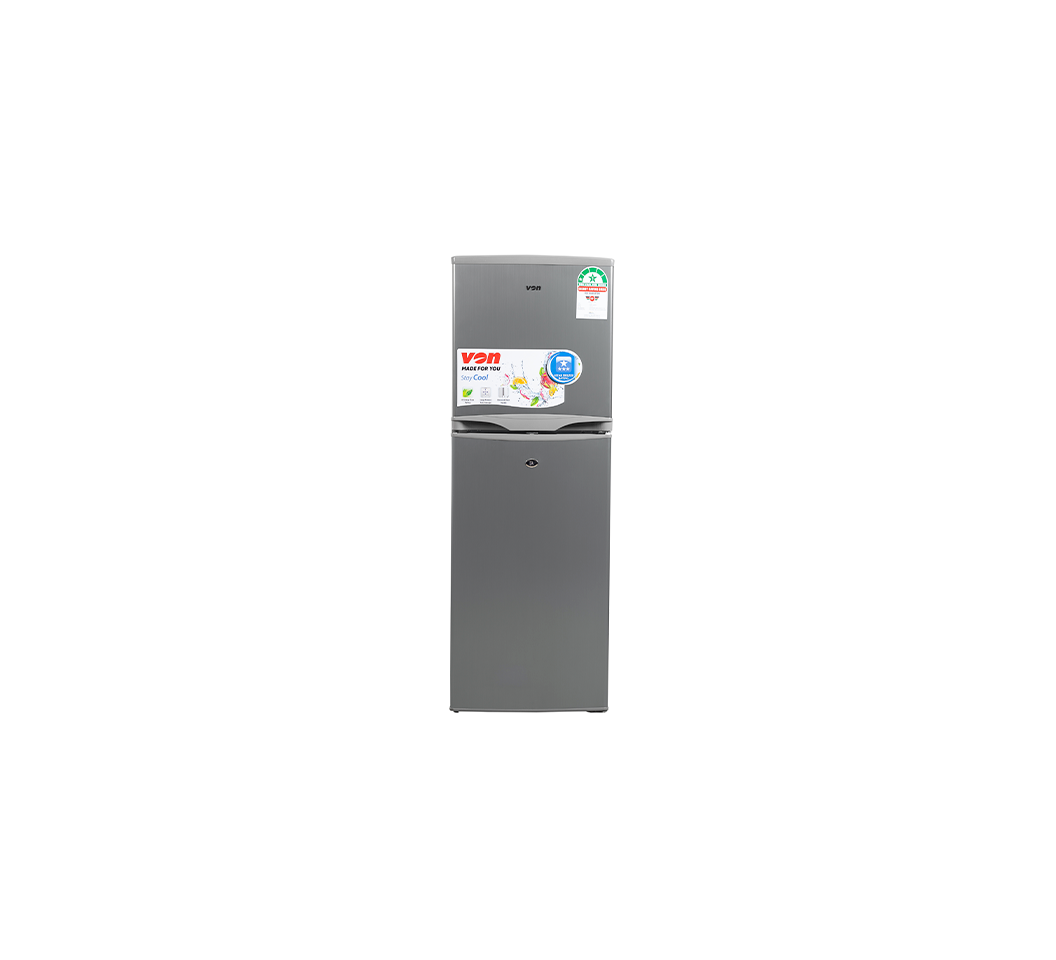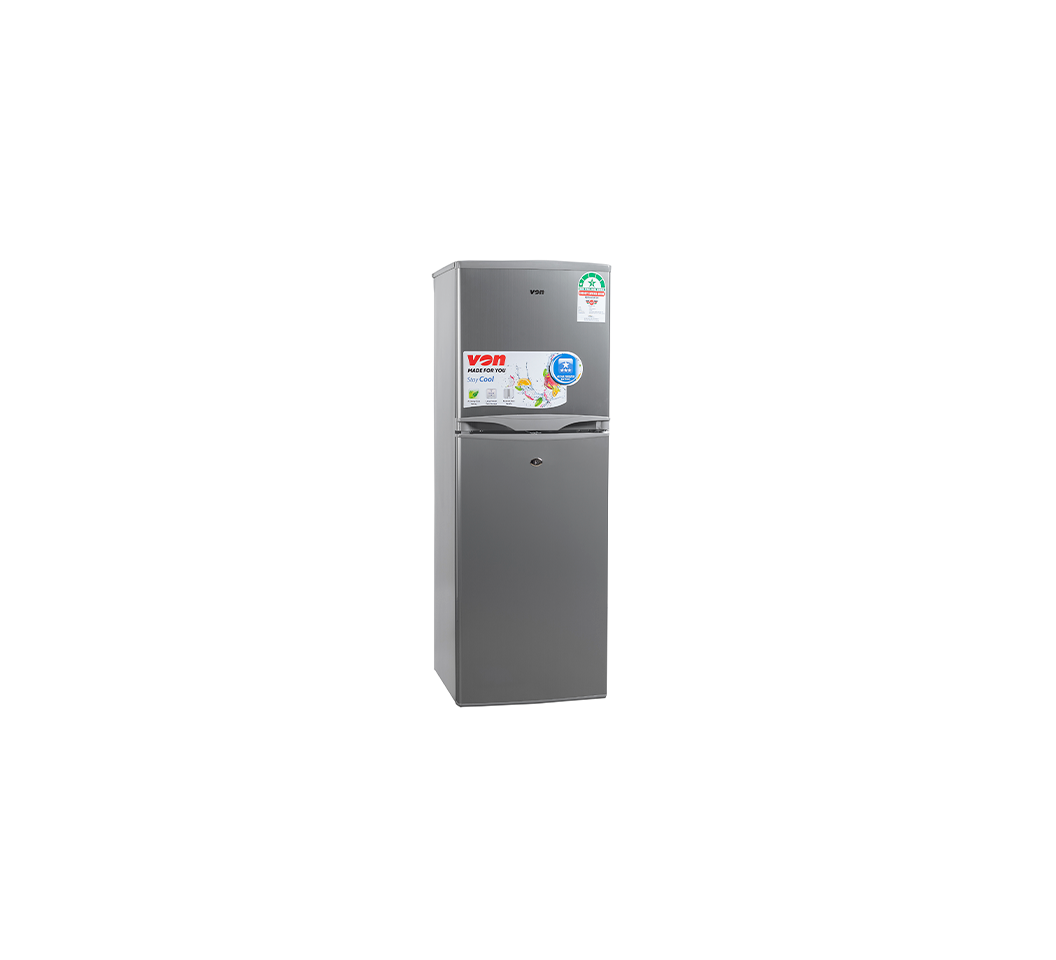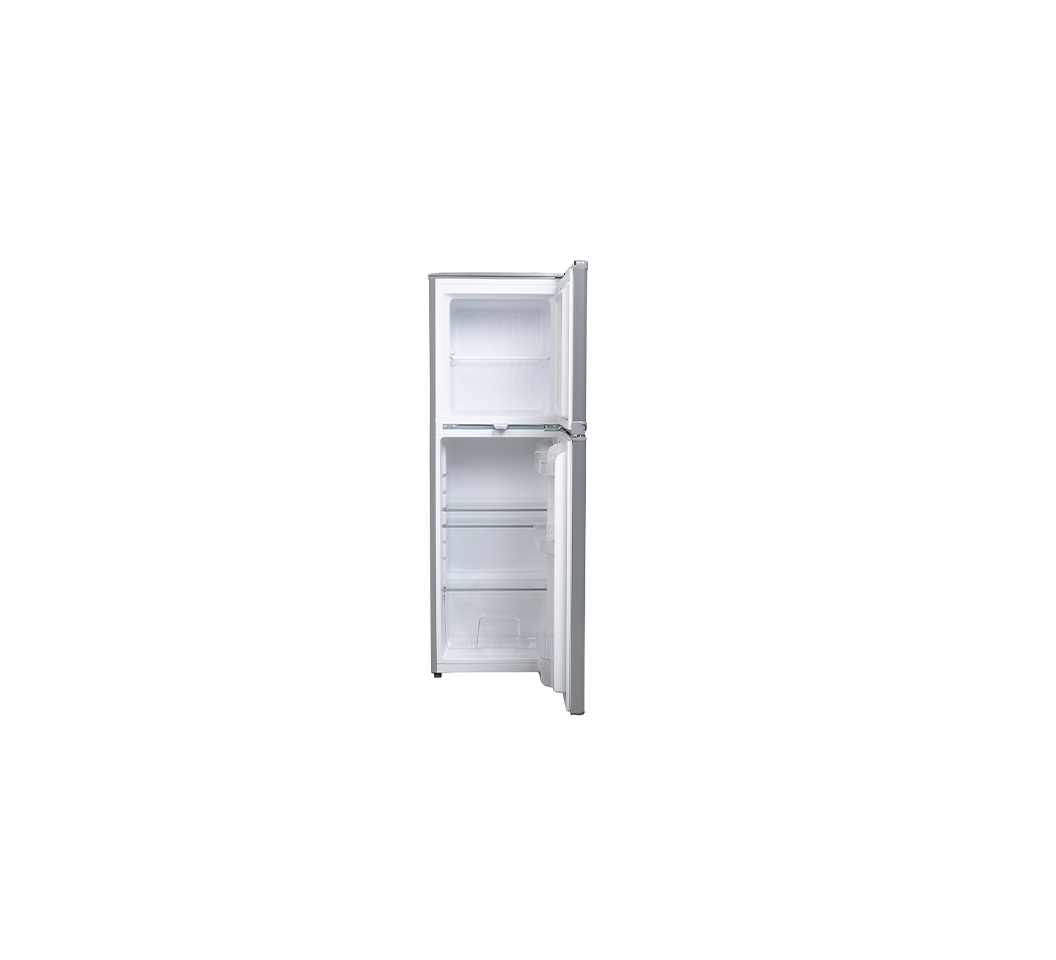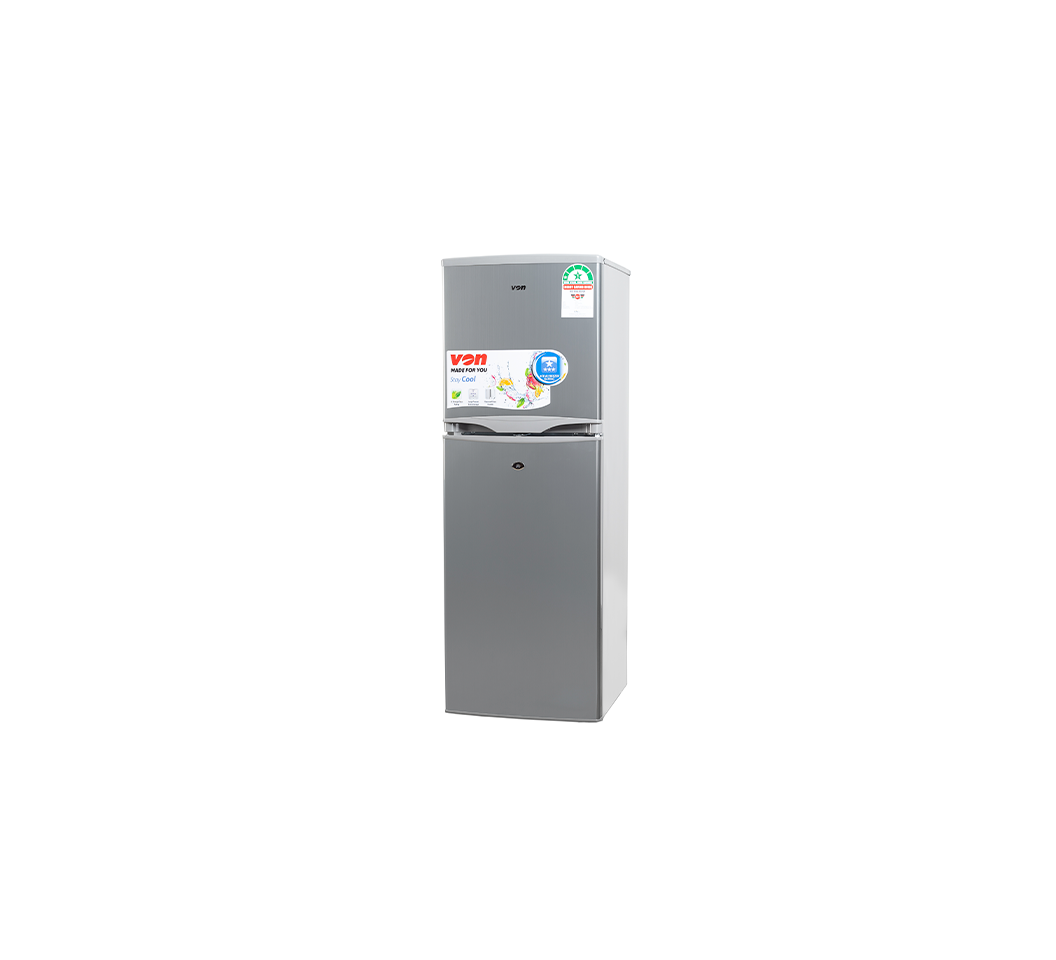 Von VART-22DHS Double Door Fridge 144L – Silver
Direct cool
4-star freezer rating
Tropicalised compressor
Thick thermal insulation
Toughened glass shelves
Interior lighting
KSh42,495.00

NB: For up-to-date prices call the shop on +254 702 750 750 before placing an order.
Product Description
Introducing the Von VART-22DHS Double Door Fridge, the perfect solution for anyone looking for a reliable and spacious refrigerator. With a generous 22 cubic feet capacity, this 144 litre double door fridge offers ample space to store all your groceries, drinks, and perishable items.
The Von VART-22DHS Double Door Fridge is designed with adjustable shelves that can be moved to accommodate items of different sizes, making it easy to organize and access your food. Its spacious freezer compartment provides convenient storage for frozen items.
This fridge boasts advanced features, including an energy-efficient inverter compressor that ensures efficient cooling while reducing energy consumption. The digital control panel makes it easy to adjust temperature settings to your preference, while the LED lighting system illuminates the interior, making it easy to find what you need.
Constructed from high-quality materials, the 144 litre double door fridge is built to last. Its sleek and modern design adds a touch of elegance to any kitchen, making it a perfect addition to your home.
Overall, the 144 litre double door fridge is a reliable and efficient fridge that offers plenty of storage space and advanced features. Whether you have a large family or just need extra storage space, this fridge is the perfect solution for all your refrigeration needs.
Visit us at RNG Plaza Shop F18
View more products here
Customers Who Viewed This Item Also Viewed