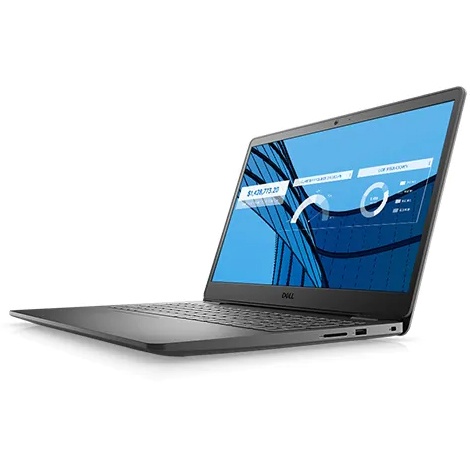 DELL Vostro 3500-15.6 inch screen-11th Gen Intel Core I7-512GB SSD-8GB RAM-Windows 10
Display: 15.6″ HD
Processor:  Intel® Core™ i7
series:11th Generation
Storage: 512GB SSD
Memory: 8GB RAM
OS: Windows 10 Pro
Bluetooth, WiFi, Webcam
NB: For up-to-date prices call the shop on +254 702 750 750 before placing an order.
Product Description
Dell Vostro 3500 overview
Connect, Create, Play, and Work, with this fast performing and empowering 15.6-inch Dell Vostro 3580. It is lightweight and has portable extents that enable easy carrying when attending meetings or making business trips. With its Intel Core i7 processor, it allows you to open several applications altogether with tabs without facing and glitches. It is, therefore, perfect for multitasking. Dell 3580 FHD screen provides sharp, bright, and clear visuals while combined widescreen HHD 720 Webcam with one digital microphone offers a vibrant video and audio for conversing with family and friends.
Dell 3500 Features
With Dell Vostro 3580 you can experience a fast transfer of data of 10, 1000, or 100 Mbps because it comes with an in-built Gigabit Ethernet. You can also download files stored in a flash at a speedy rate. Vostro 3580 has multiple ports that you can use to connect to a monitor or TV with a VGA port and comfortably play DVDs with the visual disk drive. Notably, you can purchase a quality VGA cable at a pocket-friendly price at our Nairobi Computer Shop. Additionally, it comes with a Dell Mobile Connect that enables pairing of an Android smartphone or IOS with your machine. You also have a choice to channel notifications from IMs and SMS as well as additional apps precisely to your machine as you carry out other activities on the screen. The 2.3 and 3.0 USB Ports enable a quick transfer of files right from your smartphone while Wi-Fi enables you to connect to Hotspots and wireless routers.
Dell Vostro 3580 comes perfect graphics that enable you to run rich-graphic applications with the finest discrete up to AMD Radeon 520 2GB VRAM. Besides, it has a 4-cell battery that simplifies your activities for a long duration without unnecessary downtime worries. Additionally, it is featured with an ideal Peak Shift that minimizes consumption of power by automatically swapping the system to battery power in the course of certain phases of the day even when the system is directly plugged into a source of power. This Dell 3580 is easily manageable because its Dell Client Command Suite entails a set of automation tools that help in image deployment, monitoring of device, updating, and maximization of your software and hardware investments hence time-friendly.
With its i7-865U processor, Dell Vostro 3580 has incredibly smooth and fast operations. Besides, it comes with an 8GB RAM module that makes multitasking fast and easy and without any glitch. On a lone charge, the 42Watt-hour battery enhances your performance. It also has AMD Radeon 520 Graphics with 320 compute units hence suitable for graphics imaging and computing. Moreover, with its 256GB PCle NVMe SSD and 1TB storage aptitude, you can store your data in an orderly manner. Graphic cards are entertaining because you can play contemporary games while the Waves MaxxAudio offers impressive quality audio for video and music experience. It also has a numeric keyboard that is comfortable and easy to use.
Dell Vostro 3580 comes with an in-built Trusted Platform Module 2.1 hardware that is used to generate and manage computer-generated encryption keys. You can, therefore, encrypt and secure your fingerprints, keys, and passwords outside the hard drive, and because of the TPM locks the decryptions, it is hard for an attacker to access data by removing and installing a hard disk in another machine. Additionally, the sign-on option is safe and fast with the fingerprint reader. The Computrace is also effective in disabling or activating the BIOS module interface designed for the management of assets.
Dell Vostro 3500 Specs Summary
Windows 10 Operating System
1920*1080 pixel
8GB, ITB HD
15.6-inch FHD Truelife LED-Backlit Display