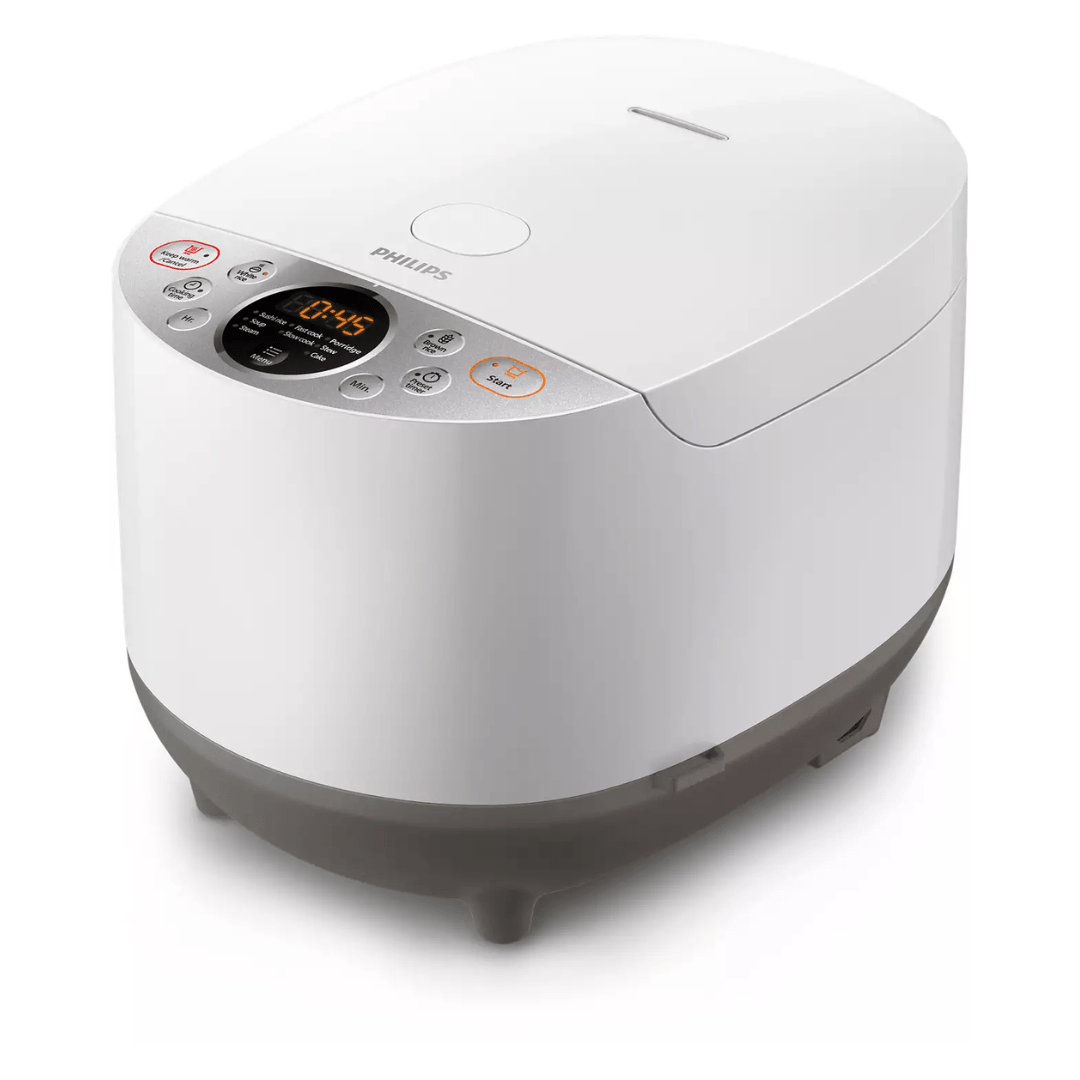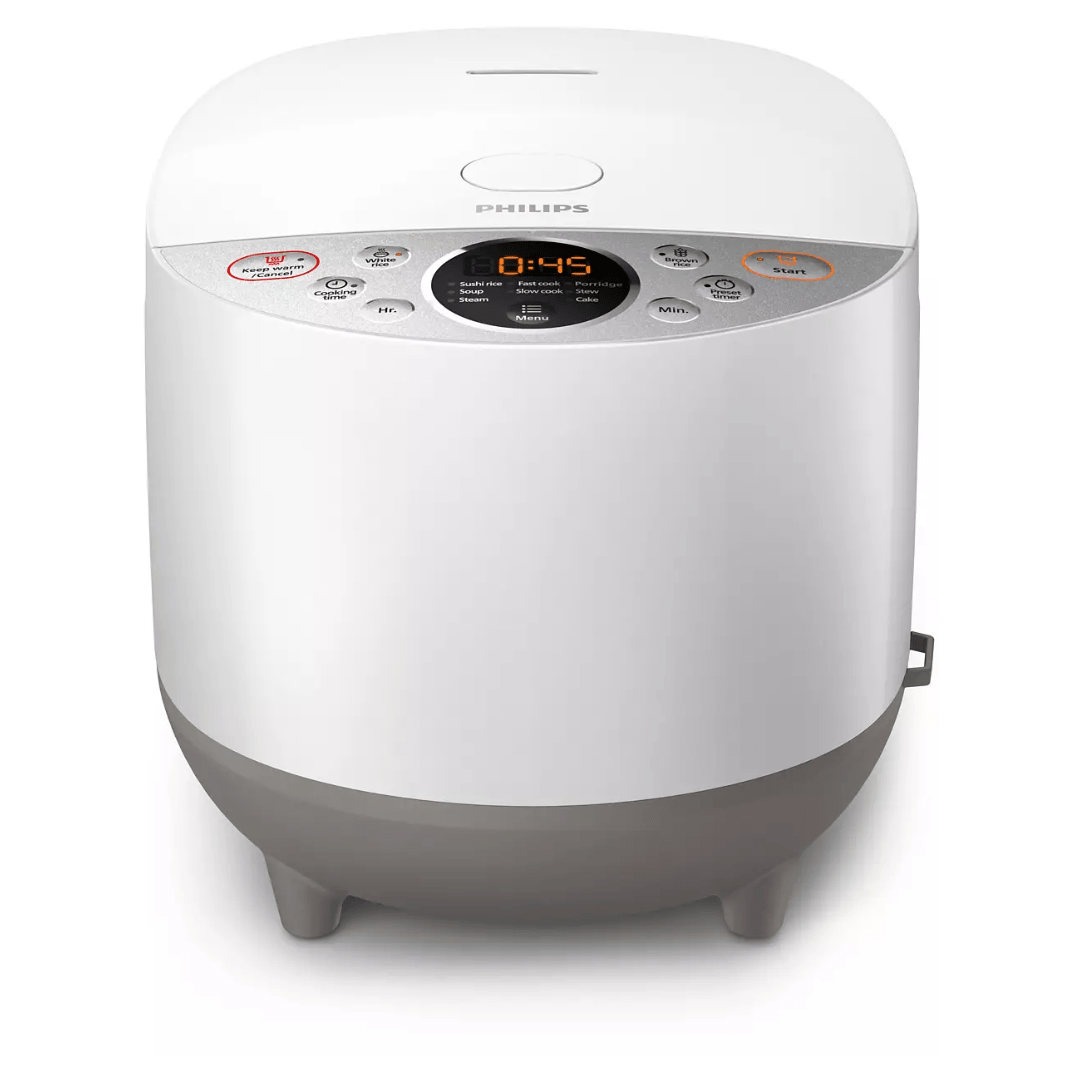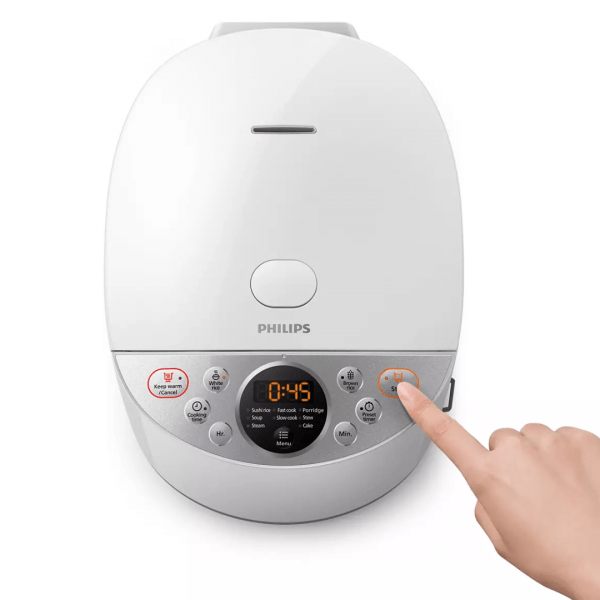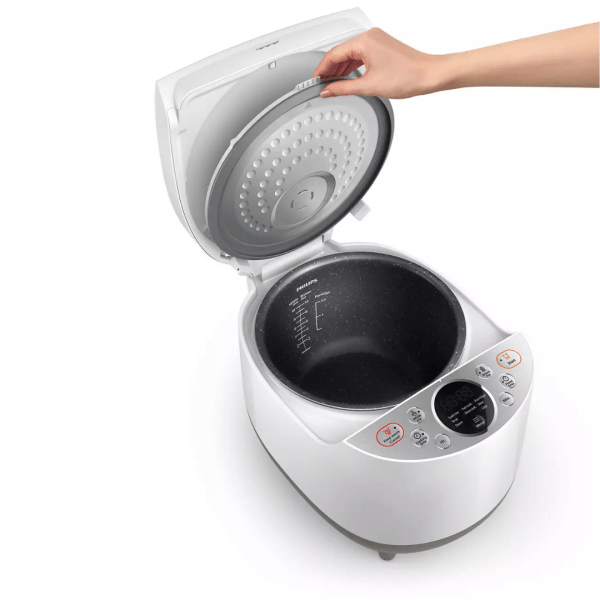 Philips Digital Rice Cooker HD4515/55
Smart 3D heating
Bakuhanseki coating
Multifunction
10 menus
1.8L
KSh14,095.00

NB: For up-to-date prices call the shop on +254 702 750 750 before placing an order.
Product Description
Philips Digital Rice Cooker HD4515/55: The Versatile and Easy-to-Use Rice Cooker That Makes Perfect Rice Every Time
 Features
Powerful 700W motor with 10 pre-set cooking programs
1.8L inner pot with non-stick coating
Removable steam basket
Keep warm function
Easy to clean
Benefits
Versatile appliance that can be used to cook a variety of rice dishes, including white rice, brown rice, risotto, and porridge
Powerful motor that can cook rice evenly and perfectly every time
Easy to use and clean
Compact and lightweight design, making it easy to store and transport
Removable steam basket for easy steaming of vegetables or fish
Keep warm function for keeping rice warm for up to 24 hours
 How to Use
Simply add your rice, water, and any desired ingredients to the inner pot, select the desired cooking program, and press the start button. The rice cooker will do the rest!
Additional Information
The Philips Digital Rice Cooker HD4515/55 is perfect for anyone who wants to make perfect rice every time.
It is also a great choice for small households or people who live in apartments.
The rice cooker comes with a 2-year warranty.
Order yours today and start enjoying delicious and perfectly cooked rice!
Visit us at RNG Plaza Shop F18
View more products here