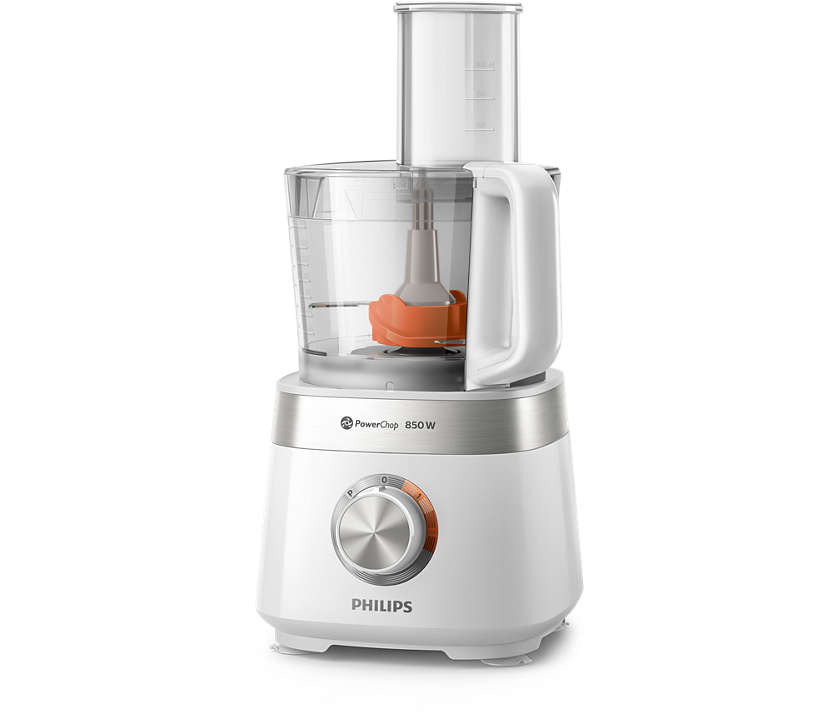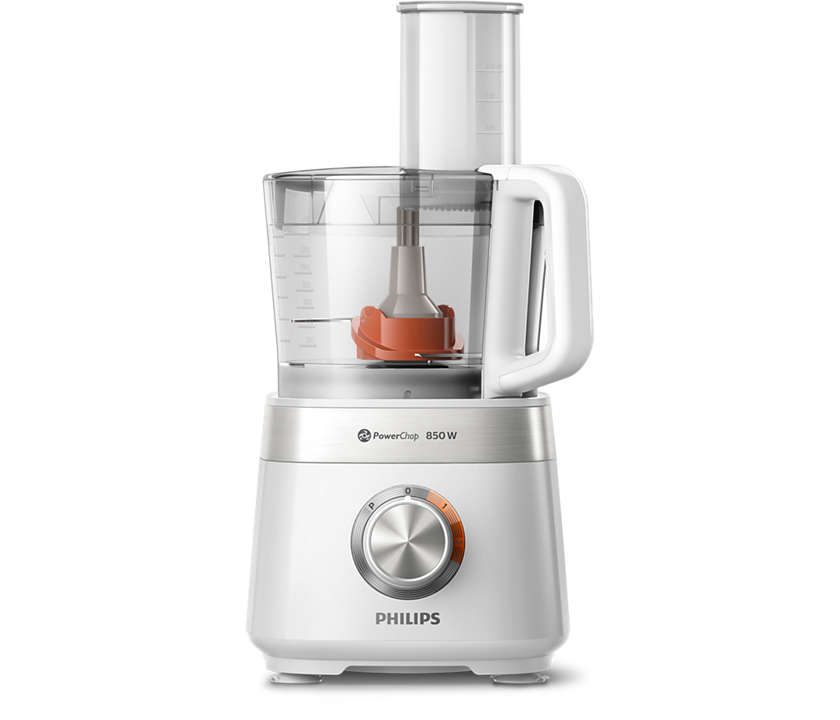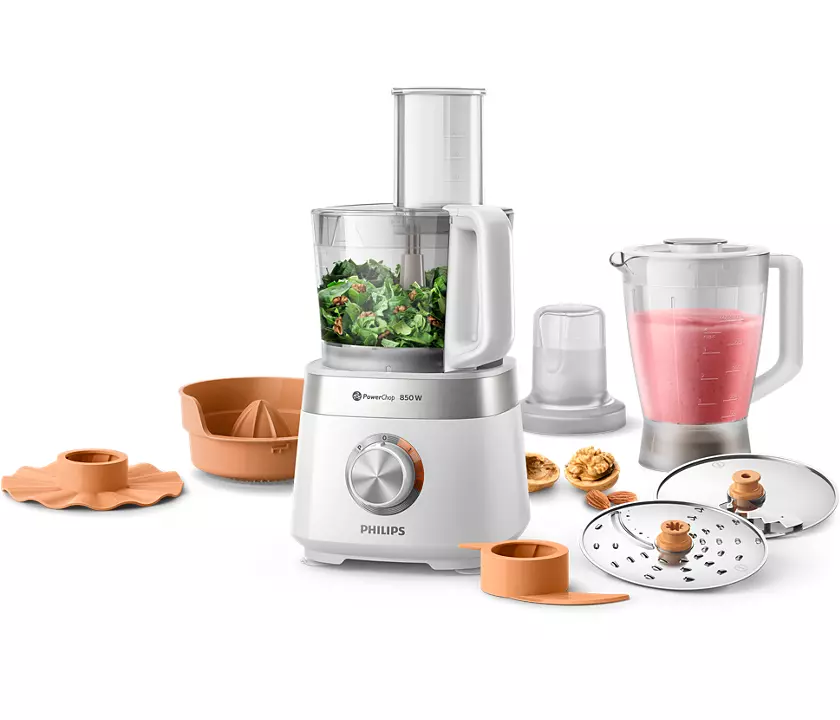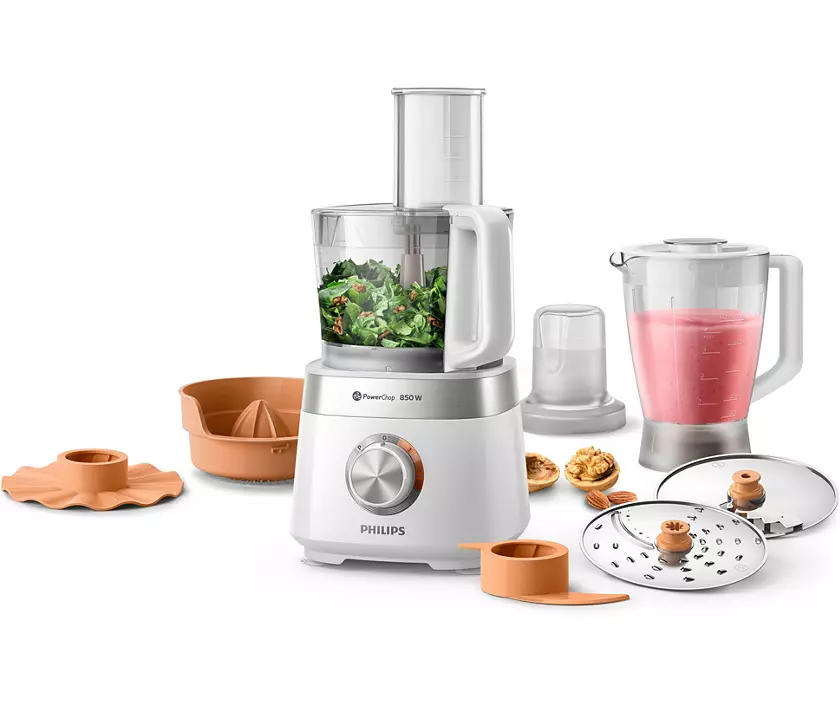 Philips Compact Food Processor HR7530/01
Healthy home-made food, unlimited possibilities
If you enjoy eating healthy home-cooked meals, you will love our compact Philips Viva stand mixer. We developed this collection especially for hectic everyday life. You can make great dishes quickly and easily, even with difficult-to-use ingredients.
KSh30,995.00

NB: For up-to-date prices call the shop on +254 702 750 750 before placing an order.
Product Description
Philips Compact Food Processor HR7530/01: The Versatile Kitchen Appliance That Makes Cooking Easy and Enjoyable
Features
Powerful 850W motor with 5 speed settings and pulse function
500ml chopping bowl with lid
350ml mini chopper with lid
3 discs: slicing, grating, and shredding
2 additional discs: super-thin slicing and french fries
Easy to disassemble and clean
Dishwasher-safe parts
NutriU app with over 1000 recipes
Benefits
Versatile appliance that can be used for a variety of tasks, such as chopping, slicing, grating, shredding, slicing super thin, making french fries, and even blending smoothies
Powerful motor that can handle even tough ingredients
Easy to use and clean
Compact and lightweight design, making it easy to store and transport
Dishwasher-safe parts for easy cleanup
NutriU app with over 1000 recipes to help you get creative in the kitchen
How to Use
Simply add your ingredients to the chopping bowl or mini chopper, select the desired speed setting or use the pulse function, and press the start button. The food processor will do the rest!
Additional Information
The Philips Compact Food Processor HR7530/01 is perfect for anyone who wants to make cooking easier, healthier, and more enjoyable.
It is also a great choice for small households or people who live in apartments.
The food processor comes with a 2-year warranty.
Order your Philips Compact Food Processor HR7530/01 today and start enjoying the convenience of easy, healthy cooking!
Visit us at RNG Plaza Shop F18
View more products here