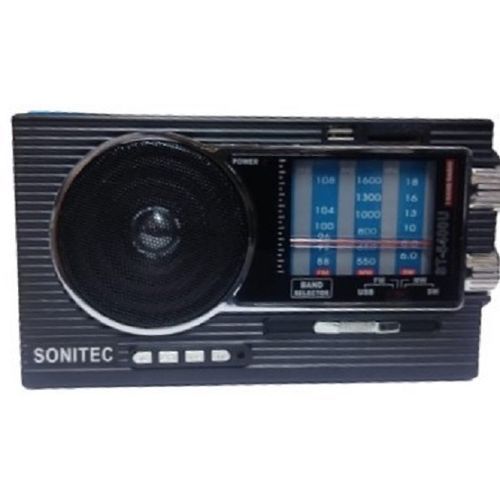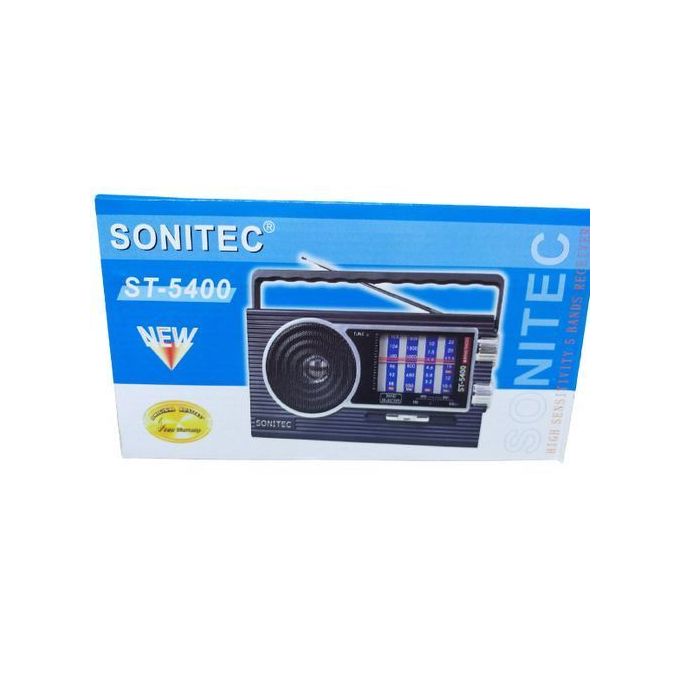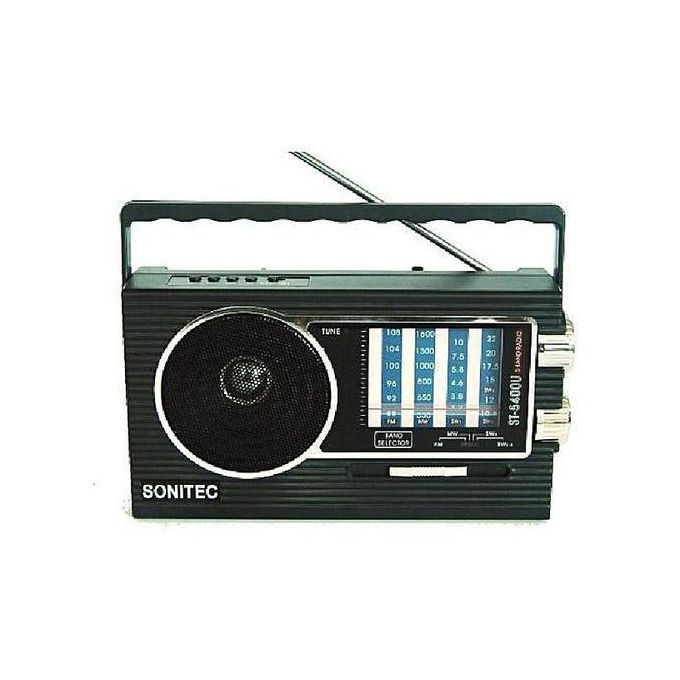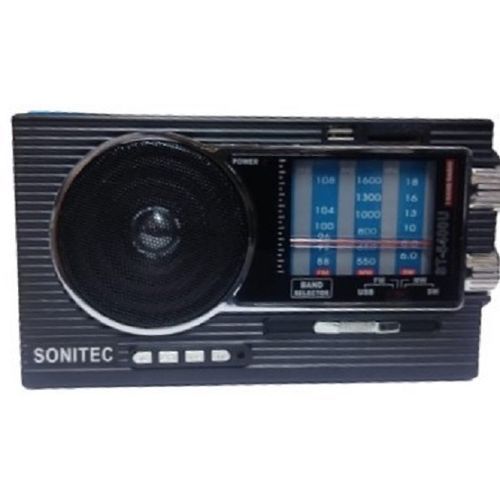 Sonitec Home Portable FM/AM 5 BAND Radio
Lightweight ,dignified elegant appearance
Excellent integrated circuits
high sensitivity
360 degrees rotating antenna
KSh1,350.00

NB: For up-to-date prices call the shop on +254 702 750 750 before placing an order.
Product Description
Sonitec Home Portable FM/AM 5 BAND Radio is lightweight, has clean lines and elegant. It's compact design gives a refined and dignified appearance while still maintaining a classic look and feel. This radio design features excellent radio integrated circuits, high sensitivity, good selectivity and is equipped with a 360 degrees rotating rod antenna. It is powered with an electric supply: AC 220V/50HzOutput Voltage: DC 6V(DX4)Colo.
In addition, it boasts of FM/MW/SW 9 Bands world receiver. It is an excellent choice for home entertainment for radio lovers and it's compact design also allows for portability for those who would like to take their entertainment o the go with them. The cherry on top is it's high quality sound  provided by its  big bore speaker.
The Sonitec Home Portable FM/AM 5 BAND Radio is an excellent choice for an excellent price.
Visit us at RNG Plaza Shop F18
View more products here