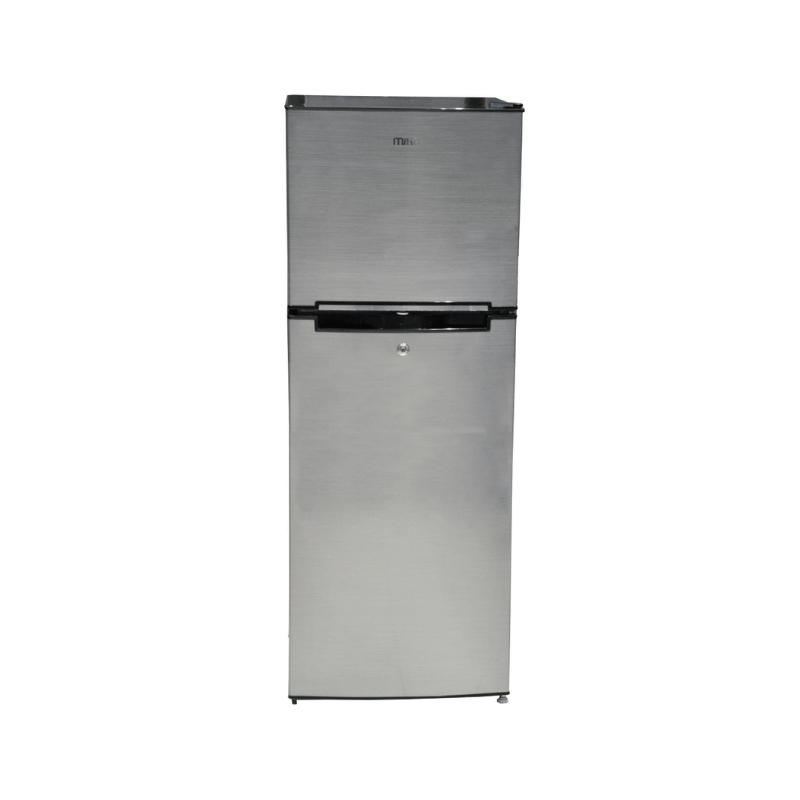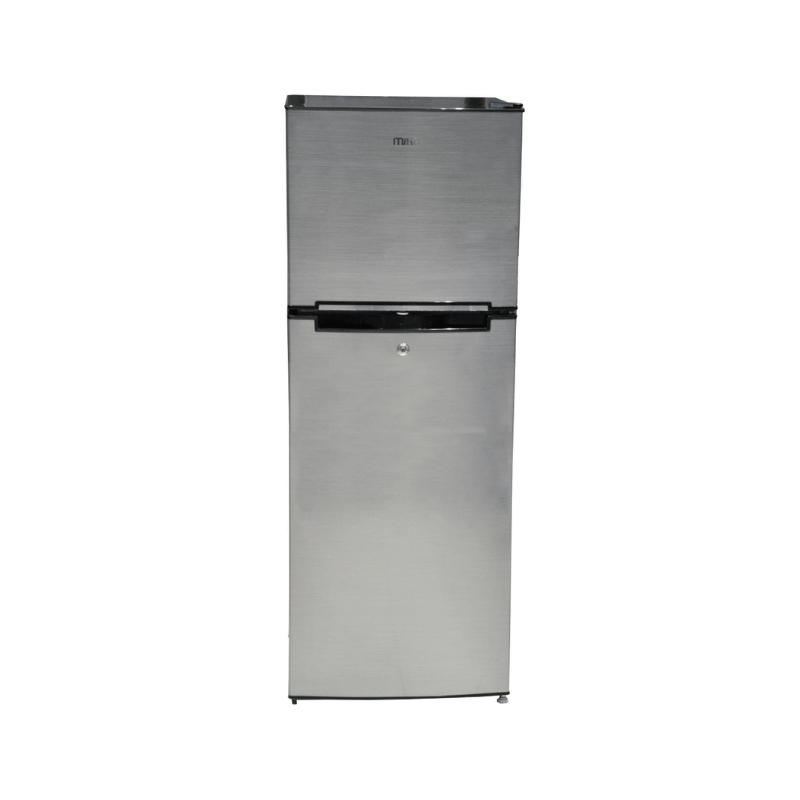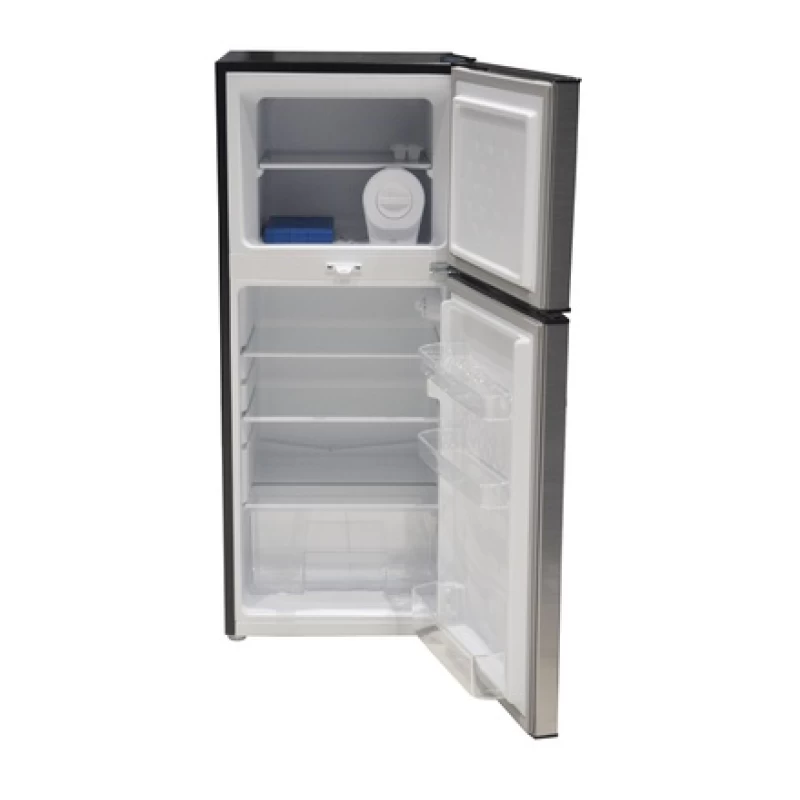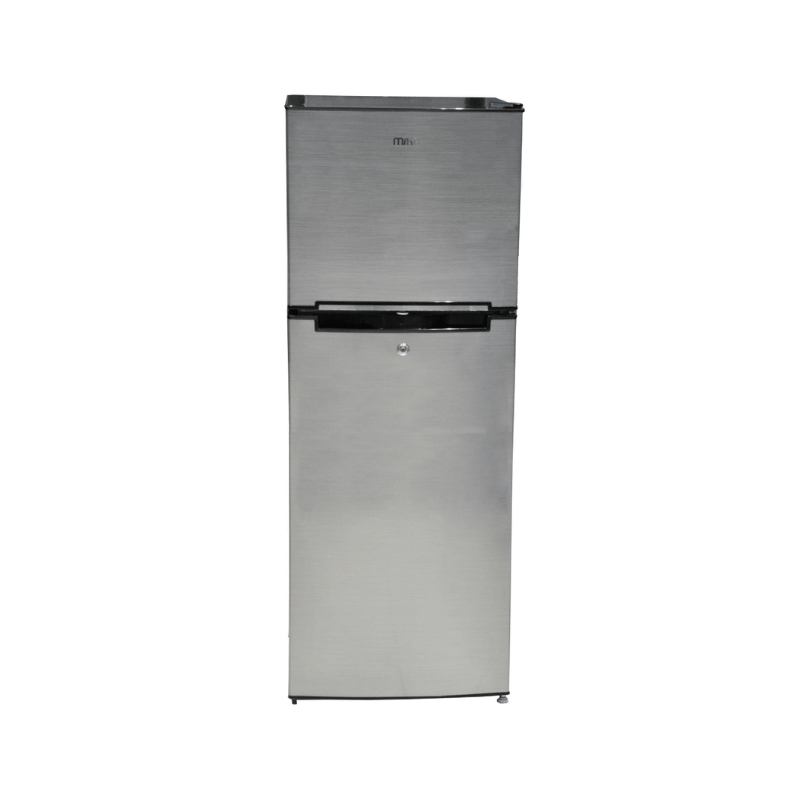 Mika MRDCD138LSD Refrigerator 138L Direct Cool, Double Door, Line Silver Dark (MRDCD75LSD)
Capacity: 138 Litres
Power: 120W
Double door
VC Filter – Germ Buster
Cool Pack – Maintains cold during power cuts
Glass shelves
Large freezer section
Twist Ice tray provided
Egg Tray
Large vegetable box
Lock & Key
CFC Free
KSh35,500.00

NB: For up-to-date prices call the shop on +254 702 750 750 before placing an order.
Out of stock
Product Description
Experience Freshness and Convenience with the Mika MRDCD138LSD Refrigerator 138L
Introduction:
Welcome to the world of Mika MRDCD138LSD Refrigerator 138L, where freshness meets convenience. This cutting-edge refrigerator is designed to enhance your kitchen experience with its sleek design and efficient functionality. Let's explore its remarkable features that make it a must-have appliance for your home.
Exceptional Cooling Performance:
With advanced cooling technology, the Mika MRDCD138LSD ensures optimal temperature distribution, keeping your food fresher for longer. Say goodbye to food spoilage and hello to extended shelf life!
Ample Storage Capacity:
Designed for modern living, this refrigerator provides ample storage space for all your groceries. The 138L capacity offers enough room to accommodate fresh produce, beverages, and condiments. The adjustable shelves and door compartments allow you to organize your items effortlessly.
Convenient Features:
It comes equipped with several convenient features to simplify your life. The auto-defrost function eliminates the hassle of manual defrosting, saving you time and effort. The LED interior lighting ensures clear visibility, even in low-light conditions.
Energy Efficiency:
Save on energy bills without compromising performance! The Mika MRDCD138LSD is built with energy-efficient technology, minimizing power consumption while delivering excellent cooling results. Make an eco-friendly choice for your home and the environment.
Quiet Operation:
Enjoy a peaceful kitchen environment with the Mika MRDCD138LSD. Its whisper-quiet operation ensures that you can focus on your culinary creations or engage in conversations without any distractions.
Easy Maintenance:
Cleaning and maintaining the Mika MRDCD138LSD Refrigerator is a breeze. The removable shelves and compartments can be effortlessly cleaned, while the fingerprint-resistant exterior keeps your appliance looking sleek and shiny.
Upgrade your kitchen with the Mika MRDCD138LSD Refrigerator 138L and elevate your culinary experience. Stay organized, enjoy fresh food, and benefit from its energy-efficient operation. Make freshness a priority in your home today!
Visit us at RNG Plaza Shop F18
View more products here
Customers Who Viewed This Item Also Viewed